Honors Program
Red House, Room 116
200 S. 10th Street
Laramie, WY 82070
Phone: 307-766-4110
Fax: 307-766-4298
Email:
honors@uwyo.edu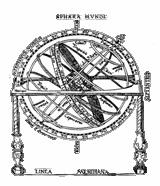 Senior Honors Project Information
What do you talk about with a prospective employer or a medical school admission officer? What do you write about on your graduate school application? For many Honors Program students, it is their senior research or creative project.
Every honors senior develops an independent program of research or creative activity. With the help of a faculty member familiar with the field, a student creates a substantial piece of work and presents it in the spring of his or her senior year to an audience of faculty, friends, family, and other interested people at the Senior Roundtable.

 Your project will be something you care about deeply, something you know very well, and something that represents you at your very best. Your topic may be Australian aborigines, N-scale locomotive engines, the ratings of mutual funds, gene splicing, or original settings of traditional hymns for a brass choir. Your audience will learn something new and interesting about our world and will see a knowledgeable, capable, articulate learner who is well prepared to take on new challenges.
This is the goal, and it is often the fact. Your independent research shows what you can do with what you learn.
For more information about the Honors Program senior research project, stop by the Honors office (Red House, Room 116) or email honors@uwyo.edu.
This is a copy of the Senior Honors Project Brochure we give to our juniors and seniors to guide them through their senior project, from conception to completion. Also, here is the project initiation form (Appendix A) which needs to be signed and turned in.