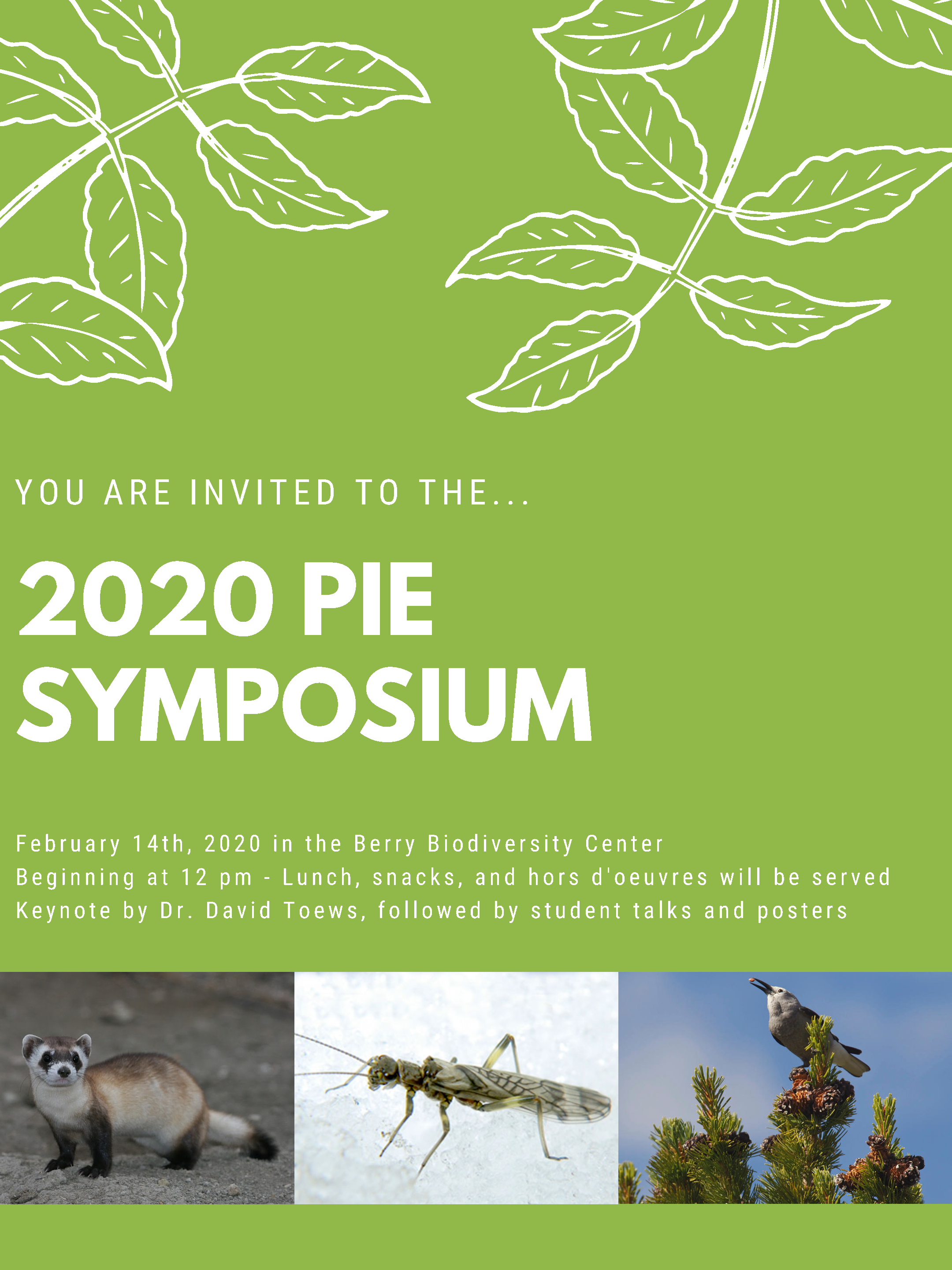 The ninth annual Ecology Student Symposium will be held February 14, 2020 in the Berry Biodiversity Conservation Center at the University of Wyoming. The Symposium, coordinated and hosted by the PhD students of the Program in Ecology, will feature student research currently underway in the Program in Ecology. The event is free and open to the public - all are welcome to attend!
Agenda TBD -- come back soon to learn more!
Featuring prizes for:
Best Talk

Silent auction winners

Best Poster

PiE Bake-off champion

 ____________________________________________
Keynote Speaker: David Toews
Our guest keynote speaker, Dr. David Toews, is an ornithologist and evolutionary biologist who is an assistant professor at Penn State University. His research focuses on evolutionary biology, genomics, and molecular ecology, primarily in avian systems.
PiE and the symposium
The Program in Ecology (PiE) is an interdepartmental cross-college doctoral program that provides advanced, integrated training in the science of ecology. PiE is the largest interdisciplinary PhD program at the University of Wyoming that includes 42 faculty, 15 affiliates, 51 current students and 52 alumni.
Save