Contact Us
School of Pharmacy
Health Sciences, Room 292
1000 E. University Ave.
Dept. 3375
Laramie, WY 82071
Phone: (307) 766-6120
Fax: (307) 766-2953
Email: uwpharmacy@uwyo.edu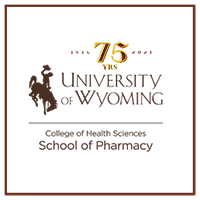 Pharmacy School vs Medical School
Published September 21, 2021 - October 20, 2021
By Alyssa Suderman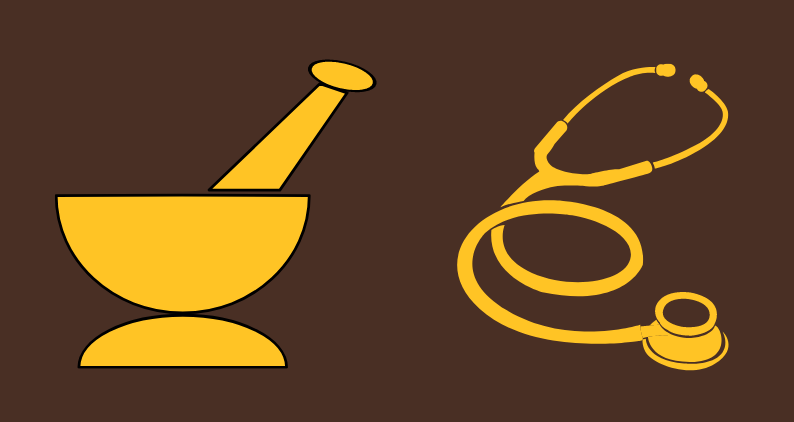 Pharmacy vs. Medical School
So you've decided that you are interested in pursuing a career in the healthcare industry, but now you are wondering which path you should take. Healthcare is a very broad field, and there are many different specializations you could choose from. Two popular options are pharmacy and medical school. Since they are both graduate level degrees and are related to medicine, science, and health, you might be wondering what differentiates the two. In order to better help you pick the right degree, we have highlighted below the 5 key differences between pharmacy school vs. medical school.
1. Years To Complete
Pharmacy School
The number of years it takes to complete a pharmacy vs. medical school degree certainly differs. On average, it takes a pharmacy student around four years to complete a Doctor of Pharmacy (PharmD) program. Most people will spend at least one year doing clinical research in order to gain real-world experience. These are really great learning opportunities and they will provide you with training in one of your potential career interests.
Medical School
On the other hand, it also takes around four years to complete med school. But there's a catch. After med school, you still need to complete three to seven years of residency before you can finally become a physician. In total, it could take anywhere between 7 to 11 years after finishing your undergraduate degree to become a doctor. It certainly takes more time to earn your D.O. or M.D. in comparison to a PharmD, which only takes 4 years.
2. Areas of Study
Pharmacy School
While in pharmacy school, you will be taking the basic required classes, such as statistics, biochemistry, calculus, physics, and psychology. After completing the basic prerequisite courses, you will then get into the main pharmacy curriculum. Some of the courses you will be taking include:
Biopharmaceutics
Advanced pathophysiology
Therapeutics
Clinical toxicology
Ambulatory care
A pharmacy student will dive deep into the specifics of medicine and drugs. The skills you'll learn and the knowledge you'll gain will allow you to have a significant impact on the lives of patients on drugs and treatments.
Medical School
One area of overlap between pharmacy and med school are the beginning courses that you take. Both degrees require you to take courses in biochemistry, microbiology, statistics, and anatomy. But this is where the differences between pharmacy vs. medical school begin. In med school, some courses you will be taking include:
Anatomy
Histology
Immunology
Neuroanatomy
Pharmacology
Notice how one area of study is pharmacology. To clarify, with a PharmD, you will be delving much deeper into pharmacology. With a D.O. or M.D., you will learn the basics of many different disciplines. It is a more interdisciplinary field of study than a PharmD.
3. Cost
Pharmacy School
The average total cost of a PharmD program (all 4 years) ranges between $65,000-$200,000. This number includes tuition and other mandatory fees. However, this number can vary dramatically depending on which university you attend, and whether you are a resident or non-resident.
Medical School
According to Kaplan, the average total cost of attendance for one year in med school is around $35,000 for in-state students. Out-of-state students pay $59,000 on average. If you go to a private school, tuition and fees could jump to $50,000 or more per year. This means that the total cost of med school (all 4 years) ranges between $140,000-$235,000. But keep in mind that after completing 4 years of med school, you also need to consider the cost of applying for and participating in residency. In comparison to pharmacy school, the cost of attendance for med schools is quite high.
4. Admission Difficulty
Pharmacy School
Getting into pharmacy school can seem daunting, but you can rest assured because the average pharmacy school acceptance rate is around 83%. This means that applicants have a very good chance of getting accepted into pharmacy school. However, just because the admissions rate looks like it is in your favor, it doesn't mean that you can slack off during your undergraduate years in college. If you do so, you might be in for a surprise when you apply for admission. It is recommended to maintain a high GPA and to participate in extracurricular activities relating to the healthcare industry if you want to secure the odds of getting into pharmacy school.
Medical School
In comparison to pharmacy school, it tends to be a bit more difficult to get into med school. The average acceptance rate is around 41%, which means that med schools are twice as selective as pharmacy schools when it comes to reviewing your application. However, when applying for these programs, don't assume that just because the pharmacy school acceptance rate is 83%, you will easily be accepted. And vice versa, don't assume that just because the med school acceptance rate is 41%, it won't matter if you apply because you don't think you will get in. Both programs require you to put in hard work and even if you have a perfect academic record, acceptance into either program is not a 100% guarantee.
5. Future
Pharmacy School
The outlook is bright for pharmacy school graduates.The average salary for a PharmD graduate is $110,000. In addition, there are many different job titles you can choose from:
Chain Pharmacist
Independent Pharmacist
Hospital Pharmacist
Clinical Pharmacist
Academic Pharmacist
In most of these roles, you will be working closely with other healthcare professionals in order to provide patients with the correct dosage of a particular drug, and to answer any questions regarding the medication. However, as a pharmacist in academia, you'll find yourself educating the new generation of pharmacists in a classroom/laboratory setting.
Medical School
After completing medical school, you have many different areas of specialization to choose from, which is similar to how it is for pharmacy school graduates. With a D.O. or M.D., you could have professional job titles as:
Cardiologist
Physician
Neurologist
Anesthesiologist
Radiologist
Salaries for physicians vary based on the number of years of experience and the specific profession you are in. Just as an example, pediatricians make around $210,000 annually. On the other hand, if you choose to become an anesthesiologist, you could be making $330,000 annually. The salary ranges are huge!
The Degree For You
Pharmacy school and medical school are both great options for those interested in the healthcare field. Yes, you will spend many hours studying for exams and reviewing notes from class, but it will certainly pay off because it will provide you the opportunity to perform meaningful work that can save a person's life. Ultimately, there is no one-size-fits-all approach to picking the right degree. You need to sit down and really evaluate your own personal interests and career goals, and decide whether a pharmacy or medical school degree would suit you best.
Contact Us
School of Pharmacy
Health Sciences, Room 292
1000 E. University Ave.
Dept. 3375
Laramie, WY 82071
Phone: (307) 766-6120
Fax: (307) 766-2953
Email: uwpharmacy@uwyo.edu