Meet Our Speakers
Rocky Mountain Professional Landman Conference Speakers
The UW School of Energy Resources is pleased to host the Rocky Mountain Professional Landman Conference. The forum seeks to bring together industry professionals and PLM alumni in the rocky mountain region to showcase the esteemed profession, and discuss career paths & opportunities for future graduates. 
Learn more about our prestigious speakers, panelists and moderators for the conference.
---
 Keynote and Featured Speakers
---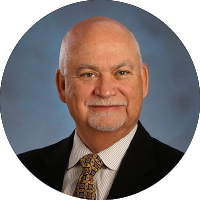 James Devlin, President, AAPL
James (Jim) Devlin is current president of the American Association of Association Professional Landmen (AAPL). He earned a BBA with a major in petroleum land management from the University of Texas at Austin, where he was president of the Student Landman's Association and named Outstanding Senior in the Petroleum Land Management Program. He also received the prestigious University of Texas Cactus Goodfellow Award. Devlin was a founding partner and executive vice president, director and secretary of Suemaur Exploration & Production LLC and its affiliated entities. In 2018 he started Lincoln Energy Company LLC as a vehicle to expand his production portfolio and currently serves as its CEO.
In addition to serving as first vice president, secretary and director of the AAPL board of directors, Devlin is a past chairman of the NAPE Operators Committee and AAPL's Strategic Planning, Finance, Investment Advisory, Ethics, Forms, Annual Meeting and Education committees and a former member of the Nominations, Publications and Issues Management committees. He also served as president of the Corpus Christi Association of Professional Landmen.
---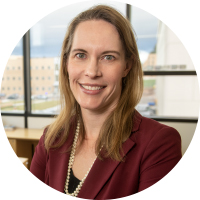 Dr. Holly Krutka, Executive Director, UW School of Energy Resources
Holly Krutka is the Executive Director of the School of Energy Resources at the University of Wyoming. She came to the university after serving as the Vice President for coal generation and emissions technologies at Peabody, the world's largest private-sector coal producer. Dr. Krutka has spent much of her career focusing on technology and policy pathways to advance carbon capture as well as identifying nontraditional coal-consumption opportunities. Before joining Peabody, she worked as a senior research and development analyst for Tri-State Generation and Transmission, an electric generation and transmission cooperative based in Westminster, Colo.; as executive editor of Cornerstone, The Official Journal of the World Coal Industry, employed by the Chinese state-owned energy company Shenhua Group; and as a research scientist and senior research engineer with ADA Environmental Solutions in Highlands Ranch, Colo., where she was tasked with launching a carbon capture research program.
---
John Litynski, Director Carbon Transport and Storage, US Department of Energy
John currently serves as the Director of Carbon Transport and Storage fo the US Department of Energy (DOE). He previously served as the Deputy Director for Advanced Fossil Technology Systems in the Department of Energy's Office of Fossil Energy, the Program Manager for Carbon Capture at Department of Energy, the Technology Manager for Carbon Sequestration at the National Energy Technology Laboratory and as a senior team lead on environmental compliance and assessment with the U.S Army.  He has over 20 years of experience working on environmental compliance and technology development for the energy industry and Department of Defense.  He received his B.S. in Civil Engineering from Virginia Polytechnic Institute and State University and M.S. from Johns Hopkins University in Environmental Engineering and Science. 
---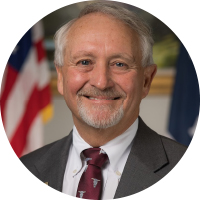 Randall Luthi, Chief Energy Advisor, Office of the Governor - Wyoming
An attorney, rancher and former Speaker of the Wyoming House of Representatives from Lincoln County, Randall Luthi was appointed Chief Energy Advisor to Mark Gordon in July of 2019. Luthi joined the Gordon administration after serving nearly 10 years as President of the National Ocean Industries Association (NOIA), a membership association representing all facets of the domestic offshore energy industry. Prior to joining NOIA, Luthi worked at the Department of the Interior, serving as Director of the Minerals Management Service and Deputy Director of the Department's Fish and Wildlife Service. Luthi was first elected to the Wyoming House in 1995 and served as Speaker in 2005 and 2006. During his tenure as a state legislator he served on the Judiciary Committee, Management Audit Committee, and Management Council. He founded the law firm of Luthi & Voyles, LLC, in Thayne in 2000. Luthi earned Bachelor of Science and law degrees from the University of Wyoming.
---
Joe Evers, Senior Negotiator, Occidental Petroleum Corp.
Joe Evers is a proud graduate of the Haub School of Environment and Natural Resources and University of Wyoming College of Law, where he obtained a joint JD/MA in 2013. Upon graduation, he practiced law in Denver, CO, serving clients engaged in natural resource development in the Rocky Mountains. Joe has served as corporate counsel for an international mining company and currently works for Occidental Petroleum Corp., where he is a Senior Land Negotiator. Originally from Sheridan and a fourth-generation member of the energy industry, Joe also serves on the Executive Committee of the University of Wyoming Alumni Association Board of Directors.
---
Ryan Fitzpatrick, Director of Development, NextEra Energy Resources
Ryan Fitzpatrick, a Cheyenne native, serves as Director of Development for NextEra Energy Resources and has been developing renewables in Wyoming for 13 years. Recently, Ryan managed the development of the original 225-megawatt Roundhouse project, as well as the 533-megawatt Cedar Springs wind projects north of Douglas in Converse County. He is dedicated to meeting with local stakeholders to discuss project specifics, timelines, and the economic benefits a project like the Roundhouse expansion can bring to Laramie County.
---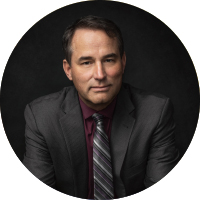 Joseph C. Icenogle, CPL
Joe is an oil and gas land and regulatory consultant. He has experience working as a Land Manager for Wave Petroleum in Wyoming and as Surface Land Manager with Apache Corporation in Tulsa. Previously, he was the Director of Environmental Affairs for Fidelity Exploration & Production Company, after completing nearly 19 years of service with Marathon Oil Company working in positions of increasing responsibility in land management, environmental and regulatory affairs. Joe was raised in Casper, Wyoming and graduated from the University of Texas at Austin, in 1981 with a Bachelor of Business Administration Degree majoring in Petroleum Land Management. 
---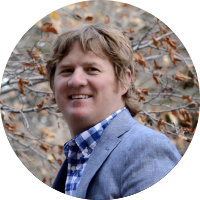 Kris Koski, Director, Professional Land Management Program and Associate Lecturer, UW School of Energy Resources
Kris Koski is the director for the Professional Land Management concentration within the academic program for Energy Resource Management and Development. He joined the School of Energy Resources faculty in the fall of 2017, and became PLM Director in the summer of 2020. In addition to his teaching, Mr. Koski is Of Counsel at Long Reimer Winegar LLP where he focuses his legal practice primarily in the oil, gas and natural resource areas of the law. Prior to joining Long Reimer Winegar LLP as an associate in July of 2011, Mr. Koski was an associate at a Houston, Texas based law firm where he represented oil and gas operators in the drafting and production of Drilling and Division Order Title Opinions. He is a proud Wyoming native and has a deep understanding of the energy industry in the Rocky Mountain Region.
---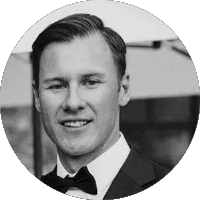 Adam Sarvey, Executive Vice-President, JAI Energy LLC
Adam is currently serving as the EVP of Business Development for JAI Energy LLC, a Wyoming based Bitcoin mining company. Prior to working with JAI Energy, he served as Land Manager to Thunder Basin Resources LLC, a Powder River Basin based operator. His experience spans over 10 years in the land profession, working Wyoming and Colorado with various exploration & production companies. Adam has served in various leadership positions inside of the Wyoming Association of Professional Landmen which he is currently acting as Vice President. 
---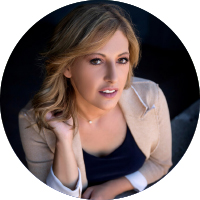 Lindsey Stinson, Partner, Pacer Energy, LLC
Lindsey is a third generation landman, with 20 years experience. Prior to acquiring Pacer Energy, LLC, Lindsey owned and operated DKS Land Services specializing in mineral title, due diligence, acquisitions, and divestiture. She currently serves on the following AAPL committees; Legislative and Regulatory, Public Lands, and Tax Issues. She is also a member of the Wyoming Association of Professional Landmen's (WAPL) Executive Committee and Membership Chair. Lindsey served as President of WAPL during FY 2019 and was the AAPL Director for Wyoming FY2019-2021.
---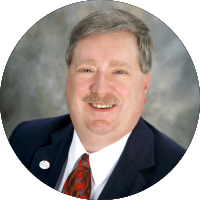 Marc Strahn, CPL
Mr. Strahn is the recently retired President of The Wolf Haven Corporation and High Story Ventures, Inc., oil and gas acquisition and divestiture companies specializing in mineral and production properties in the Rocky Mountain Region.  Marc has also served as the Executive Counsel to Hoover & Stacy, Inc., of Cheyenne, Wyoming, a Rocky Mountain Land Brokerage Firm.  He has forty-one plus years of field landman and management experience. Marc served three two-year terms as the Wyoming Director to the American Association of Professional Landmen (AAPL) and finished in 2015-2016 as the American Association of Professional Landmen's (AAPL) National President.
---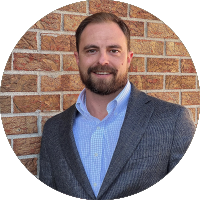 Cody Wagoner, Senior Agent - Land & Right of Way, Tallgrass Energy Partners
Cody Wagoner is a Senior Agent for Land & Right-of-Way with Tallgrass Energy leading Tallgrass Energy's land efforts supporting carbon dioxide sequestration and related activities. Mr. Wagoner has nearly 15 years of energy infrastructure experience, with the past 8 years spent at Tallgrass Energy managing the acquisition of property rights and land entitlements for oil, natural gas and water pipelines, crude oil terminals, wastewater disposal wells, and natural gas storage operations. Mr. Wagoner's prior experience includes upstream subsurface and surface landman functions at both Anadarko Petroleum and ConocoPhillips in exploration and development projects across Wyoming and Colorado. He holds a BBA in Energy Management from the University of Oklahoma.
---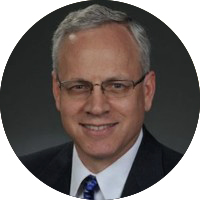 Jon Wilcox
A native of Casper, Wyoming, Jon graduated from the University of Wyoming in 1980 with a BS in Industrial Management. Jon started his career with Marathon Oil Company in 1980 as an entry level Landman and over the next 34 years worked in various locations and capacities in the Bakken, Rockies, Permian, Mid-Continent, Alaska, Gulf of Mexico & International before retiring from his role as the US Western Land Manager in 2014. Upon retirement Jon was recruited by Nine Point Energy to be the Vice President of Land for their Bakken Operations which were based out of Denver, CO.  He retired from that role in 2019. 
---