SER Professor of Law Tara Righetti Publishes Article about the Carbon Storage Future of Public Lands
July 1, 2021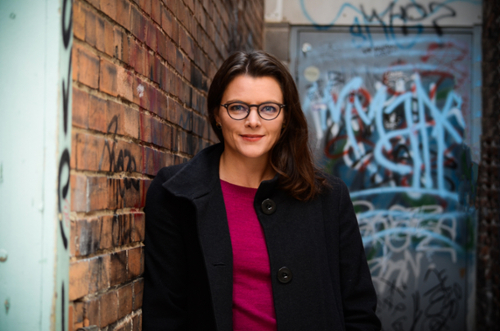 School of Energy Resources Professor of Law Tara Righetti recently published an article about the carbon storage future of public lands in the Pace Environmental Law Review, a top ranking law journal for environment and natural resources.
According to Righetti, current federal law presents numerous challenges and opportunities associated with utilization of federal pore space for carbon capture, utilization, and storage (CCUS). Although federal grant programs and tax incentives encourage deployment of CCUS technologies, legal and land-management issues related to public lands have received comparatively little legislative or agency attention.
The article examines the use of public lands for carbon dioxide removal activities, including CCUS. It further seeks to bring attention to land-management aspects of geologic storage and to broaden conversations regarding pathways to encourage CCUS technology deployment on federal lands.
"There is an opportunity for Congress and agencies to clarify many of the lingering uncertainties about the use of federal pore space for geologic carbon storage," says Righetti. "This article sets forth a clear roadmap for potential legislative and administrative actions to encourage carbon storage projects on federal land — and maybe elsewhere — emphasizing that due to the land management patterns in Wyoming, resolving issues on federal lands is critical to promoting carbon storage on state and private land within the state as well."
Righetti, who holds joint appointment with the School of Energy Resources and the UW College of Law, is the among the foremost experts on pore space in the nation and is a leader in the regulatory analysis of carbon capture and storage. Her research focuses on issues critical to Wyoming's energy future with an emphasis on the intersection of regulation, property law, public lands, and energy transition. She will be spending the upcoming academic year in Lille, France as a Fulbright Scholar where she will conduct a comparative study of energy, industrial and workforce transition policies in Wyoming and France.
Righetti collaborated with Jesse Richardson of the West Virginia University College of Law, UW SER Professor Kris Koski, and Samuel Taylor of West Virginia University to co-author the piece.
In December of 2020, the same team of authors published a study on different states' policies and regulations about CO2 storage for the United States Energy Association (USEA). Read the Full Report