University of Wyoming Professor to Attend COP26 meeting in Glasgow, Scotland
October 30, 2021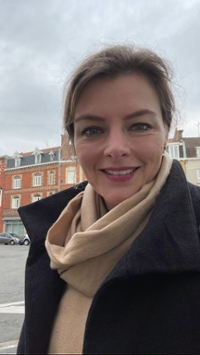 School of Energy Resources Professor of Law, Tara Righetti, will represent the University of Wyoming at the 2021 United Nations Climate Change Conference.
Righetti will be among other delegates from countries around the world gathering in Glasgow, Scotland, for the latest round of climate talks—the twenty-sixth Conference of the Parties (COP26)—during the first two weeks of November.
The University of Wyoming has observer status as an environmental non-governmental organization (ENGO).
Righetti, who is a leading scholar on U.S. energy law, brings a wealth of expertise concentrated on legal issues related to split estates, subsurface trespass, energy transition, and carbon capture and sequestration (CCUS). She is currently based in Lille, France as a Fulbright Scholar at the Centre de Recherche Droits et Perspectives du Droit — Center for Legal Research and Perspectives in Law —where her research is focused on the coal phase out and energy transformation.
"I am truly honored to be attending such a pivotal meeting at the forefront of the worldwide energy discussion," says Righetti. "I am interested in connecting with others working on decarbonization, advanced nuclear, CCUS, and other topics important to Wyoming."
Righetti's travel to the summit was made possible with funding provided by the Rocky Mountain Mineral Law Foundation (RMMLF).
She will be present at the COP26 from October 31 to November 4.
"I am grateful to the Rocky Mountain Mineral Law Foundation for supporting this opportunity," she adds. "As a major energy exporter with the capacity to deploy an all-of-the-above energy strategy, this aims to be a historic conversation with sweeping impacts for the state of Wyoming. Witnessing the discussion on an international-scale is an enormous privilege."