Office of Academic Affairs
1000 E. University Ave
Dept. 3302
Laramie, WY 82071
Phone: 307 766-4286
Fax: 307 766-2606

Faculty Career Advancement
Academic Affairs oversees the University's annual reappointment, tenure, and promotion review process for tenure-track faculty and extended-term-track academic professionals.  Whether you are a prospective faculty member, a new faculty member, or a seasoned faculty member who wants to brush up, this page provides access to the faculty regulations that govern the process, and to information and perspectives from Academic Affairs.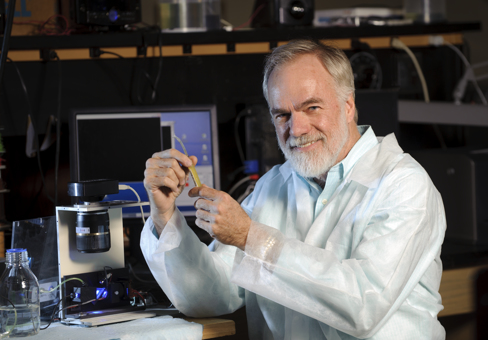 Procedures
Several UW Regulations govern the annual review process.  They include:
UW Regulation 5-1 which defines Academic Personnel.                              
UW Regulation 5-803 which establishes reappointment, tenure and promotion procedures for UW faculty.
UW Regulation 5-408 which governs the academic professional appointments (lecturers, research scientists, extension educators, and post docs).
UW Regulation 5-808 governs post-tenure review.
Academic Affairs Guidance and Philosophy
Each year the Provost and Associate Provosts meet with new faculty to discuss advancing to tenure and promotion, and with new academic professionals to discuss advancing to an extended term contract and promotion.  The presentations that guide those discussions are posted here:
Academic Professionals at the University of Wyoming
Overview of Faculty Reappointment, Tenure, and Promotion for New Faculty
Professional Support for UW Academic Personnel Assigned to Locations Off the UW-Laramie Campus
In addition, Academic Affairs shares its philosophy and perspectives on making tenure decisions, the role of collegiality, and promotion to full professor in its Pythian Paper Series.
Finally, each year Academic Affairs issues a procedural memo (form or word version) to all academic deans, directors, and department heads to guide the annual review process
Academic Affairs also provides guidance on good practices such as tenure clock stops for new parents and other approved uses.

Have you met the Provost?