Homecoming 2018: Oct. 13-20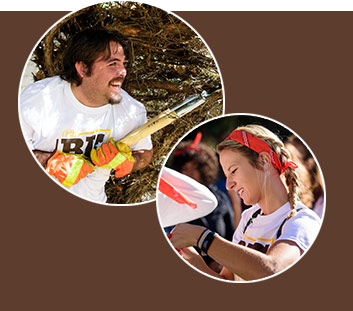 Big Event and 2018 Homecoming Kickoff
Saturday, October 13th
The Big Event is an opportunity for University of Wyoming students to say thank you to residents of the greater Laramie community for the support they provide to college students. Our goal is to make this a BIG EVENT so we can say a BIG THANK YOU. We encourage all students and faculty to participate. For more information visit the UW Service, Leadership and Community Engagement website.
---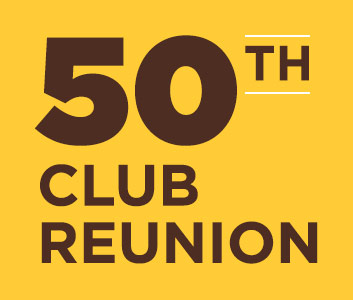 50
th
 Club Reunion
Friday, October 19th
Registration information coming this summer.
---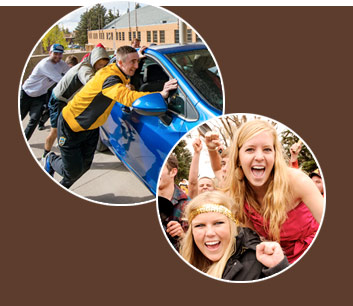 Student Activities 
All University of Wyoming students are welcome and encouraged to participate in the student activities taking place during Homecoming. The 2018 activities will be announced as they are confirmed. Learn more >
---
Homecoming Activities
---
Parking & Campus Maps
---
Distinguished Alumni and Medallion Service Awards
The recognition of alumni who have distinguished themselves after graduation is a testament to the quality of the academic and student life at the University of Wyoming. The Distinguished Alumni and Medallion Service Awards have served as a long-standing Homecoming tradition recognizing outstanding UW alumni and individuals who have attained excellence in their careers or professions or have provided outstanding service through time, talent, affection, and dedication to the University of Wyoming and thus brought honor to UW. The first Distinguished Alumnus was Emory Land in 1953 and the first Medallion Service Award Recipient was Lloyd Eaton in 1968. To date, 195 and 37 individuals have been recognized as Distinguished Alumni and Medallion Service Award Recipients. A list of the recipients can be found on the UW Alumni Association website.
---
Homecoming Pre-Registration
Check back soon for a link to pre-register!