---
November 15, 2019 - The rodeo team will be hosting the 2nd Annual JCA UW Rodeo Bucking Horse Gala Fundraiser Saturday, February 22nd, 2020 at 5:30 P.M. in the Marian H. Rochelle Gateway Center. Join us for a night of fun while supporting our hardworking cowboys and cowgirls! There will be a silent auction, live auction and guest speaker in addition to dinner and drinks. To learn more about the gala and how to purchase tickets, click here. 
---
July 23, 2019 - The UW Meat Science Quiz Bowl team had an exceptionally rich experience at the 2019 Receiprocal Meat Conference. To read more about their experience, click here. 
---
June 17, 2019 - The UW Meat Science Quiz Bowl team is partnering with Freddy's Frozen Custard to raise funds. The event will be held June 20, 2019 from 4 - 8 pm. Twenty percent of the sales from customers who present the Quiz Bowl flyer will be donated to the team for their trip to the Reciprocal Meat Conference held in Fort Collins, CO June 23 - 26. All you have to do to contribute is print the flyer or download it to your smartphone to show the cashier upon ordering. Please plan on joining the team for dinner! 
---
May 31, 2019 - Dr. Hannah Hollinger joined the University of Wyoming Animal Science Department in August 2018 as a new Animal Breeding and Genetics faculty member. Hannah's research focuses on improving feed efficiency in ruminant livestock.  Specific areas include the developing rumen microbiome and the influence of host genetics and maternal factors on rumen colonization that can affect lifetime performance. Click here to read about Hannah's work in determining genes that affect body weight gain in mature cows. 
---
2019 Cowboy Youth Classic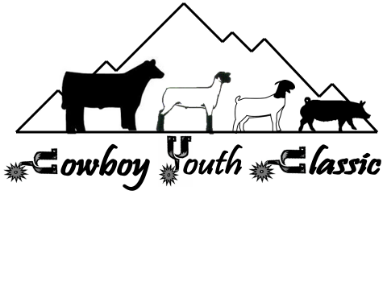 The 2019 Cowboy Youth Classic featuring beef, goat, hog and lamb fitting and showing clinics will be held June 14th and 15th at the Albany County Fairgrounds.
(more information can be found here)
Registration for the 2019 Cowboy Youth Classic is now open. Click here to register.  All registration will be online this year. We will not be accepting early payments; all payment is expected at check-in (June 14th). If you need assistance with registration please contact Mary Louise at 307-721-2571 (office), 307-630-1705 (cell) or mwood8@uwyo.edu. Registrations are due by June 1st, 2019. 
---
May 1, 2019 - University of Wyoming students named award winners at the 2019 Joint Convention of the Wyoming and Colorado Meat Processors Association. For more information on the contest and UW participants click here. 
---
April 25, 2019 - With the school year coming to an end it's the perfect time to celebrate the accomplishments of the 2018 & 2019 Animal Science Judging Teams. Come enjoy a prime rib dinner and recognize the successes of the livestock, meat, wool and horse judging teams. The banquet will take place Tuesday, May 7th at 6:30 PM at the Albany County Fairgrounds. The cost is $25.00 per plate. Please RSVP to cnewman4@uwyo.edu by Wednesday, May 1st if you plan to attend.
---
April 23, 2019 - The University of Wyoming Rodeo team is gearing up for their last rodeo of the season, right here in Laramie! Be sure to join us April 26-28 to cheer on our cowboys and cowgirls. Both the men and the women are winning the region heading into the final rodeo of the year. The men will carry in a team total of 4,785 points and the women will carry in a team total of 2,445 points. Our very own Seth Peterson is also winning the Men's All-Around race with 1,115 points and UW cowboys Caden Camp and Ty Everson are sitting 2nd and 3rd in the standings. This is one you won't want to miss folks! 
---
April 15, 2019 - Lorianne Stevens, a University of Wyoming Department of Animal Science student, collaborated with Dr. Whit Stewart to provide an overview of zinc supplementation and its impact on western sheep production. Lorianne will graduate in May 2019 after completing a degree in Animal and Veterinary Science with an emphasis in Communication. To read the full article click here. 
---
February 1, 2019 - The UW Livestock Judging team received top honors at the Arizona National Livestock Judging contest on Jan. 31, 2018. Team honors included: Champion Team Overall, Champion Team Swine, Champion Team Sheep/Goats. Individual honors included: Logan Despain - High Individual Overall, 1st swine, 2nd reasons, 4th beef, 5th sheep/goats; Zackery Schumaker - 3rd Overall, 5th swine, 5th beef; Justin Terry - 5th Overall; Alexi Goodnow - 9th Overall. Click here for more information on the UW Livestock Judging team or follow their success on Facebook.  
---
January 2, 2019 - The University of Wyoming livestock, meat, and wool judging teams are gearing up to compete in their spring competitive seasons. The livestock judging team is headed to the Dixie National December 28 - Jan. 1 in Pheonix, Arizona. The UW Meat Judging team will come back from winter break to practice before heading to the National Western Stock Show on Jan. 20. The first UW Wool Judging team assimilated in over 20 years will host a workout in Laramie before heading to Denver to compete at the National Western on Jan. 19. Look for results coming soon! We wish all of our students the best of luck as they represent UW in the coming weeks. 
---