Clubs & Organizations
Student clubs and organizations are vital to the University of Wyoming Animal Science Department. We strive to encourage and support all student clubs and organizations because we know the experiences students gain contribute to their overall development as a student here at our University, as well as prepare them for their future endeavors in their careers. Students who participate in our clubs and organizations are typically sought after as potential employees in the animal science professional industries. Therefore, we encourage our students to explore the extra-curricular activities that the department supports.   
---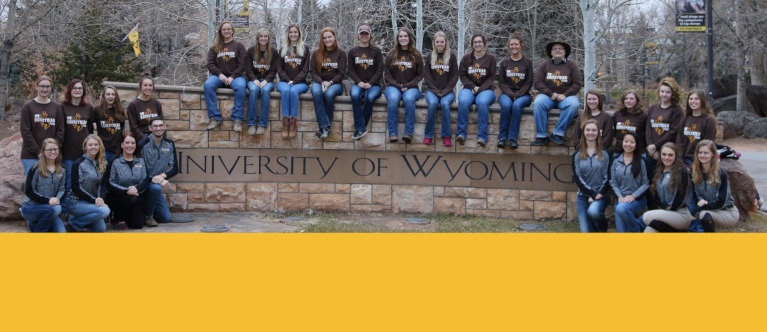 Equestrian Team
---
Club Spotlight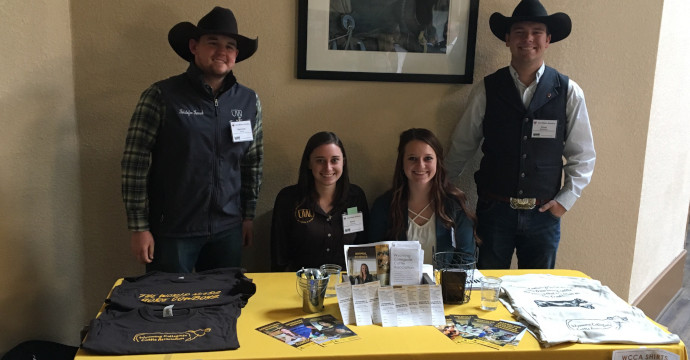 The Wyoming Collegiate Cattle Association had the honor of attending the Wyoming Stock Growers Association Converntion December 3 - 5. The group was represented by four members - Amanda Hartman, Colin Brengman, Kristy DeGering, and Kristofer Knesek. These students not only helped man a booth representing both WCCA and the College of Agriculture and Natural Resources, but were able to attend sessions and meetings and network with fellow agriculture enthusiasts. The opportunity to speak to many alumni of the University of Wyoming was a highlight for the students. Thank you to the Wyoming Stock Growers Association for the opportunity for our students to attend your convention!

The Wyoming Collegiate Cattle Association is a Recognized Student Organization at the University of Wyoming. This student group consists of students committed to beef agricultural advocacy and promoting the beef industry. For more information about getting involved with this club, visit their webpage or find them on Facebook.