Special Teams
Cowboy Battalion Army ROTC
Ranger Challenge:
The Ranger Challenge team is a competitive group made up of the most physically fit and mentally tough Cadets. They compete against other universities in the following basic warrior tasks:
Patrolling / Land Navigation

Marksmanship 

Weapon Assembly/Disassembly

One-rope bridge

Grenade assault course

APFT & Ruck March
Tryouts are held every fall.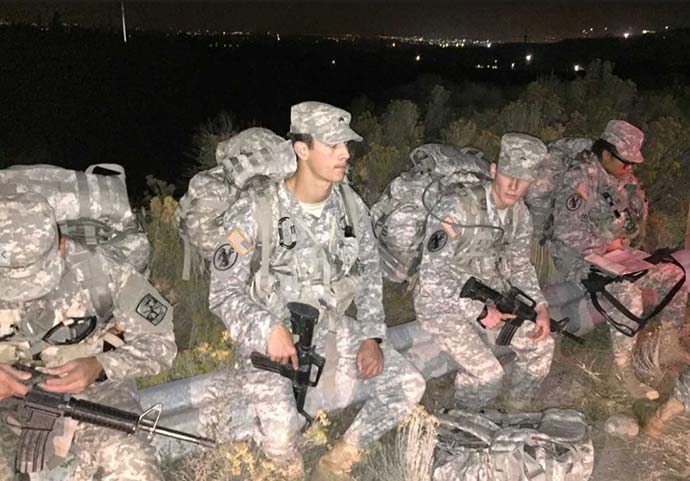 Ranger Buddy Team
The competition consists of a 15K ruck run and warrior skills.  The team competes in pairs at Kansas State University where the competition is held every spring.  This is a competitive team and only the most physically fit and technically competent are chosen.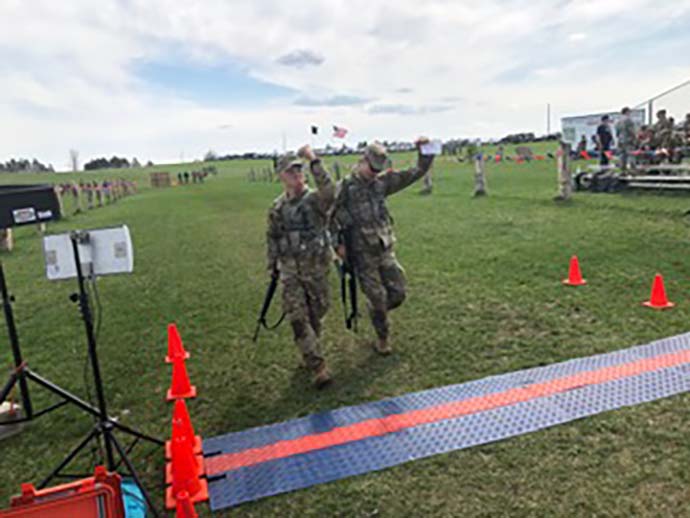 Army Ten Miler Team:
Every fall, The Army 10 Miler Team competes in Washington D.C. for the Army's Ten Miler Race. The team is compromised of 10 cadets who specialize in endurance running. Their training us separate from regular PT and helps them prepare/strategize for their race.
Tryouts for incoming cadets are held in the fall.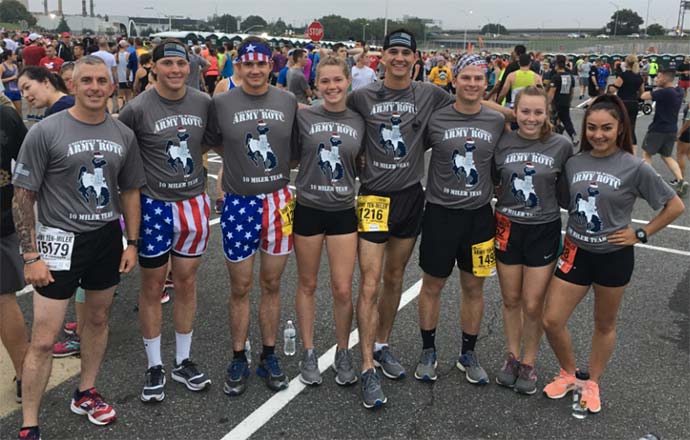 Bataan Team:
The annual Bataan Memorial Death March is held every spring in White Sands, New Mexico.  It is a 26.2 mile race that commemorates the sacrifice of those who endured the Bataan Death march in WWII.  
Tryouts held in the fall and only the most physically fit, mentally tough warriors are selected.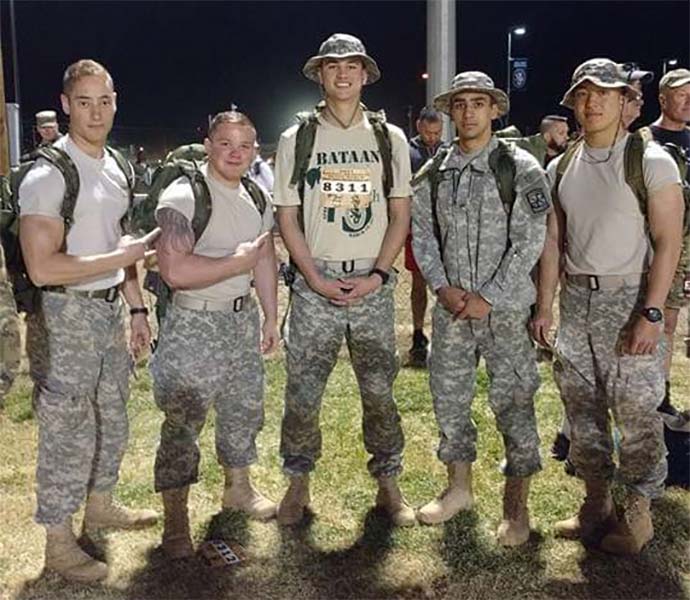 Color Guard:
The Color Guard team is the face of the Cowboy Battalion.  The pride and dignity portrayed by this team at every event is unmatched.  They present our nation's colors at the university's sporting events, local veteran events, and wherever requested.
Try outs are held every fall and only the most disciplined, professional Cadets are chosen.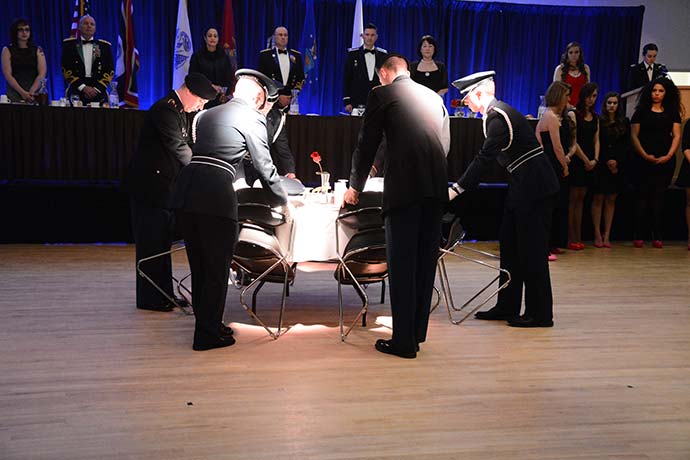 Mounted Color Guard:
October 2, 1999 marked the first performance of the Battalion's Mounted Color Guard.  This team works hard to honor and carry on the rich legacy of the Horse Soldier.  The team presents the national colors during parades and rodeos in true Cowboy fashion.
Tryouts are held every fall and only the most committed and courageous cadets are chosen.
Read about the history of our Mounted Color Guard Team (PDF)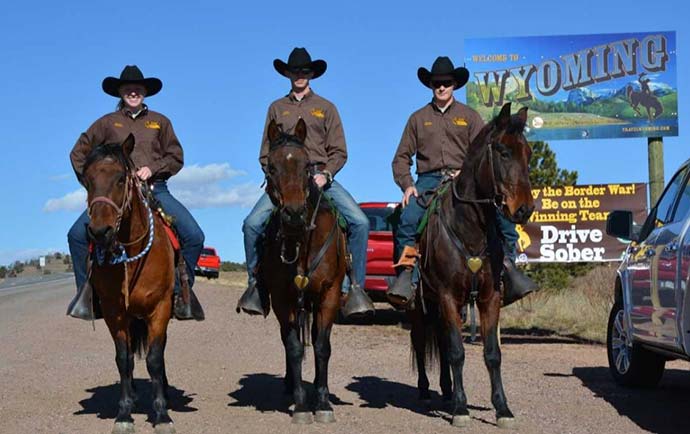 German Armed Forces Proficiency Badge (GAFPB):
The GAFPB is a foreign decoration and is one of the few foreign awards approved for wear on the uniform. Cadets are afforded the opportunity to train and compete to earn the badge annually.
Cadets must be physically fit, proficient in marksmanship, and strong swimmers to earn this badge.
The GAFPB badge is relatively rare and can be worn throughout your Army career. 
Please contact us if you have any questions about these teams!