Tuition Assistance
The Wyoming National Guard and UW Army ROTC have a great working relationship.  Cadets are offered the opportunity to participate in the Simultaneous Membership Program (SMP) and shadow a Lieutenant at monthly drill and two week annual training periods.  ROTC events always take priority when training dates conflict and about 30% of Cadets are in the SMP program every year.  SMP service does NOT limit Cadets to future service in the Wyoming National Guard.  Cadets are discharged from Wyoming National Guard service the day before commissioning and are therefore able to commission into any of the three Army components (Active duty, National Guard (any state) and the Army Reserves).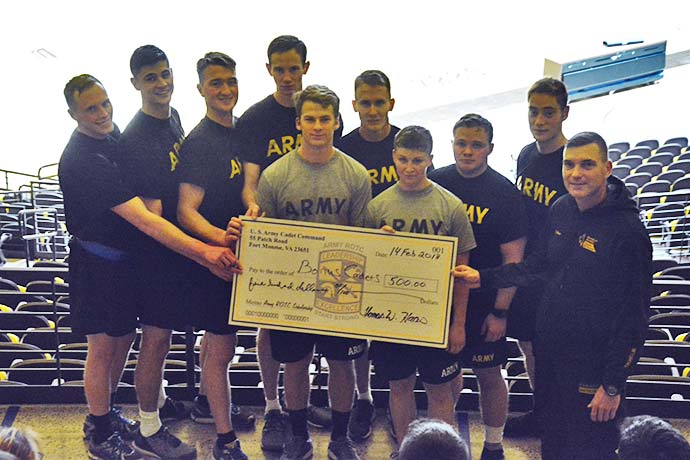 ---
Service in The WYNG offers several benefits for simultaneous Guard/ROTC members:
100% tuition assistance

$300 monthly drill pay

$375 monthly GI Bill (must complete basic and individual training first)

$350 monthly GI Bill kicker (must score at least a 50 on the Armed Services Vocational Aptitude Battery (ASVAB))

Initial pay after commissioning is higher due to accumulated years of service

Opportunity for real world Army leadership experience shadowing a National Guard Lieutenant at monthly drill
Current SMP Cadets use the below link to file your semester TUITION ASSISTANCE FORM.
Additional Tuition Assistance:
Contracted Cadets receive a $420 monthly stipend