May 27 – July 29, 2017
Rotunda Gallery
---
Art from the American West reinforces the region's identity and offers a sense of place. Hans Kleiber (German/American,1887-1967) depicted the West of Wyoming by conveying the feeling of epic myth and sentimental nostalgia. He used his time working for the U.S. Forest Service around Sheridan to illustrate the abundance of wildlife native to Wyoming that inhabits its expansive landscape. Hans Kleiber: The Western Landscape provides a selection of etchings that depict the uniqueness of the landscape in the West.
The Art Museum's collection includes more than 400 original works on paper by Kleiber. Because of an increasing use of the collection in teaching, research and exhibition, the Art Museum has been working with a paper conservator who repairs tears, holes, missing or faded pigment, while removing any non-archival materials, such as old tape or marks, that were not created by the artist. Each artwork in this exhibition has been recently conserved, providing an opportunity to exhibit the work for the first time and to highlight the importance of conservation and the processes by which the museum cares for and preserves its collection for future generations.
Han Kleiber: The Western Landscape was curated with assistance from undergraduate anthropology and museum studies intern, Michaela Rich-Mooney.
UW Art Museum Regional Touring Exhibition Service
For more than 25 years, the UW Art Museum has circulated exhibitions of original art throughout Wyoming. These exhibitions are available to libraries, schools, community centers, galleries, and museums statewide. We are pleased to feature these prints by Hans Kleiber as a new exhibition to tour through the Regional Touring Exhibition Service.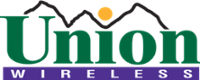 Images:
Left: Hans Kleiber (German/American, 1887-1967), Jackson Lake and the Tetons, not dated, etching, 5-3/8 x 8-7/8 inches, Gift of Dr. and Mrs. William T. Ward, 1991.21.154
Right: Hans Kleiber (German/American, 1887-1967), Summer in the Rockies, 1944, etching, 7/5/8 x 10-3/4 inches, Gift of Dr. and Mrs. William T. Ward, 1991.21.133