January 27 - May 12, 2018
Rotunda Gallery
---
Historically, native artists created artifacts that satisfied their cultural needs. These needs were often social, spiritual, artistic, functional, and occasionally a mixture of all four. The arrival of art collectors from the West, however, fundamentally altered the conditions under which many artists produced their artifacts. Some artists, rather than continuing to produce artifacts for cultural uses, began to produce artifacts for display within Western collections. These artists transformed their artifacts in interesting ways to better appeal to Western collectors. Although the artifacts themselves were then fundamentally different, they still reflected the oral traditions, symbols, and figures that had originally defined the culture.  
Living Artifacts: Evolving Traditions and Cultural Perseverance establishes a dialogue among three artistic traditions in the period after each had acquired the interest of Western art collectors. Western art collectors sought objects that could be easily displayed that either looked interesting or dealt with interesting subjects. On display are Netsuke figurines from Japan, sculptures from Easter Island and Kachina dolls from the American West. When examining these artifacts, consider how the act of collecting an artifact might have affected the form of the artifact, how the artifact was produced, and the culture that produced it. Then ask yourself, what else within a culture could be similarly affected from the outside?
This exhibition was developed in conjunction with the arrival of Indian Country: The Art of David Bradley, an exhibition organized by the Museum of Indian Arts and Culture. Bradley's work often challenges stereotypes faced by Native American peoples through commonly associated symbols and figures. Greater American society often finds these symbols and figures appealing and sometimes even collectible. Bradley challenges these associations by juxtaposing uncommonly associated symbols and figures.
Panel Discussion, Wednesday, February 21, 6:00 p.m.

Panelists: Darrell D. Jackson, associate professor from the UW College of Law; Sarah Strauss, professor of cultural anthropology from the UW Dept. of Anthropology; and Nicole M. Crawford, chief curator at the UW Art Museum

Lunchtime Conversations with Curators, Wednesday, April 4, 12:10 – 12:50 p.m.
Funded in part by UW Art Museum Gala Funds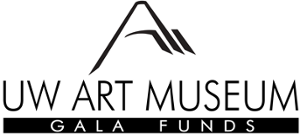 Images: 
Left: Marvin Jim and Grace Begay (Navajo, Native American), Bad Wolf, Piggy #1 with Straws, Piggy #2 with Sticks, Piggy #3 with Bricks, 2000s, wood and pigment, 19 x 8-1/2 x 5-1/2 inches, 9-3/4 x 5-1/2 x 4-3/4 inches, 9-3/4 x 5-1/2 x 5 inches, 9-3/4x5-1/4x 4-3/4 inches, gift of James R. Nolan, 2013.3.2, 2013.3.6, 2013.3.7, 2013.3.8
Right: Anonymous (Rapa Nui), Birdman, 20th C., stone, 11 x 8-1/2 x 3-1/4 inches, gift of William T. Mulloy, 1978.247.66