---
The entrance hall of the UW Art Museum in the Centennial Complex has been transformed with a site-specific installation by renowned artist Sharon Louden (American, b. 1964) using bright, highly reflective, curved aluminum sheets. The composition acts as a "drawing in space" and changes significantly depending on the vantage point, outside light, and weather conditions, creating new forms and tensions of seemingly infinite combinations.

In August 2018 during two weeks of installation, the public saw the unfolding of the artwork and Louden's artistic process creating it on-site specifically for this location. Two paid student interns assisted Louden and gained a better understanding of the professional practices of an installation artist to bring back to their own art and museology practice.

Louden is an artist, educator, advocate for artists, and editor of the Living and Sustaining a Creative Life series of books. She graduated with a BFA from the School of Art Institute of Chicago and an MFA from Yale University School of Art. Along with numerous speaking engagements and an impressive exhibition record she is currently the Director of the Visual Arts at Chautauqua Institution, Chautauqua, NY.
This installation would not be possible without the expert installation assistance from Sterling Smith, Chief Preparator; Anthony Teneralli, Collections Preparator; Cameron Green, Museum Intern (Graduate Student History); Jandey Shackelford, Museum Intern (Undergraduate Visual Arts); and Conor Mullen, Museum Assistant (Graduate Student Social Work).
In addition to the installation of her work in the museum lobby, Louden will participate in lectures, discussions and class visits related to her books and the professional practice of a successful artist. Events include an artist talk in partnership with the Wyoming Arts Council, which are always free and open to the public. Additionally, she will be providing artist professional development training that will be both recorded and live-streamed across the state and throughout the community college network. Louden will also be conducting a tour across the state and region to visit several artist studios to collaborate and provide feedback.
Funding for Louden's artist residency and the intern stipends was provided by the Susan B. Moldenhauer FUNd for Contemporary Art.


Related Programs:
Installation, August 6 – 17, 2018
Installation completed and open to the public, Saturday, August 18, 2018, Art Museum Entrance Hall
Visiting Artist Talk, Thursday, September 13, 2018,  6-7 p.m., UW Visual Arts Building Room 111
Artist Professional Development Training, Saturday, September 15, 2018, 10 a.m.–12 p.m., UW Education Auditorium


Curated by Nicole M. Crawford, Chief Curator, with special thanks to Lisa Hatchadoorian and Vinson Valega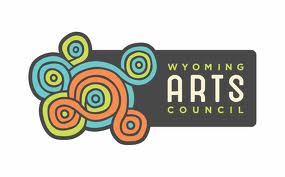 Images: Sharon Louden: "Windows" at the University of Wyoming Art Museum
75 sheets of 24 x 96" highly-reflective raw aluminum, colored and anodized aluminum, monofilament, glue, steel screws, 20' (h) x 45.9' (l) x 27' (w), spanning 600sqft, 3,870 ft3, 2018. (images courtesy of the artist and the UW Art Museum)