---
A lion with a mane of feathers and crocodile skin, a walrus with skin of beetle wings and waterbuck tusks, a chicken coop with elegant, fancy chickens clucking eternally on a loop, and antique bird cages holding birds that will live forever…until you unplug them. At first glance the artwork of Enrique Gomez de Molina and Troy Abbott is decorative and almost humorous. However, as you take a closer, deeper look they become captivating, fascinating, and unsettling.
However, (re)Evolution, a survey of artworks by Enrique Gomez de Molina and Troy Abbott from the last fifteen years, explores the process of creation and reveals the evolution of their own creative process. The rogue taxidermy of Enrique and digital/vintage combinations of Troy use non-traditional media to invite us to think more profoundly about the ethics of human/animal relationships. They show us what life on earth might look like under different circumstances – the (re)Evolution.

As a multidisciplinary artist working in digital media, Troy is focused on the interaction and relationships between humans and digital technology. Combining old used birdcages and new technology he seeks to bridge the past to the future and question what is real.

Enrique Gomez de Molina's sculptures use parts of once living animals purchased from vendors and farmers or online. Through his work, he emphasizes recycling, waste reduction and using specimens from ethical sources.

Related Programs:
(Re)Evolution: Art, Taxidermy & Conservation Workshop, Tuesday, October 1, 2019, 1-3 pm, University of Wyoming Art Museum
Panel Discussion featuring artists and UW Faculty, Tuesday, October 1, 2019, 6 pm – 7:30 pm, VA 111
Lunchtime Conversations with Curators, extended version, October 2, 2019, 12 – 1 pm, Art Museum
Artists Demonstration, October 3, 2019, 5 – 7 pm, Art Museum Classroom and Studio (free and open to public)
Benefit Gala 2019: Fantastical Night at the Museum, Friday, October 4, 2019, 6 pm, University of Wyoming Art Museum
Creative Creatures Construction Workshop, October 5, 2019, 1 – 5 pm, Art Museum Classroom and Studio
Artist links:
Websites: Enrique Gomez de Molina  Troy Abbott
Funded in part by Susan B. Moldenhauer FUNd for Contemporary Art, Rocky Mountain Power Foundation, and 

the Wyoming Arts Council through the National Endowment for the Arts and the Wyoming State Legislature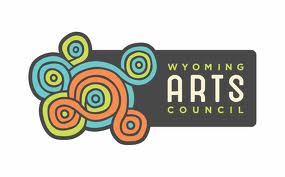 Images:
Enrique Gomez de Molina (Cuban/American, b. 1963), Blue Boy, 2016, Pheasant feathers, Fallow Deer antler, dyed goat fur, mixed media, 48 x 23 x 23 inches, courtesy of Bernice Steinbaum and the artist
Troy Abbott (American, b. 1967), Totem, 2013, steel, ABS, mixed media, video, 120 x 14 x 14 inches, courtesy of the artist
Troy Abbott (American, b. 1967), Equilibrium, 2006, steel, ink, mixed media, video, various height, 14 x 14 inches, courtesy of the artist

Enrique Gomez de Molina (Cuban/American, b. 1963), Guardian, 2017, beetle wings, peacock feathers, sheep wool, 62 x 34 x 36 inches, courtesy of Bernice Steinbaum and the artist