Graduate Assistant Opportunities
Atmospheric Science
The Department of Atmospheric Science invites applications for Ph.D. and M.S. Graduate Assistantships in several research areas.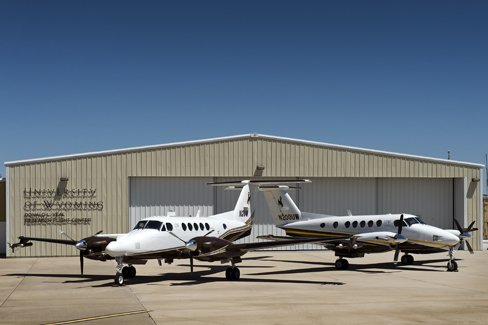 Graduate assistantships include stipend, summer salary, full tuition and fees, and health insurance. Applicants with a strong physical science or engineering undergraduate degree will be considered, and an undergraduate degree in atmospheric science or meteorology, although significant, is not required. 
We are looking for MSc or PhD applications for several potential research projects starting in Fall semester 2022. 
The following faculty are recruiting students for Fall 2022:
Dr. Dana Caulton (trace gas measurements)
Dr. Daniel McCoy (aerosol - cloud - circulation interactions)
Dr. Jeff French (airborne cloud observations)
Dr. Bart Geerts (observations and modeling of mesoscale cloud systems)
Dr. Zachary J. Lebo (modeling of cloud microphysics and mesoscale storm dynamics)
Dr. Shane Murphy (emissions from forest fires and oil/natural gas activities)
Dr. Jeff Snider (aerosol activation and snow measurements)

CONTACT:
University of Wyoming
Department of Atmospheric Science
1000 E. University Ave.
Laramie WY 82071 USA
cfoster6@uwyo.edu