Peter M. and Paula Green Johnson Career Center
---
Build Your Foundation
Résumé
This is the first step in preparing for your professional career. The JCC provides resources to strengthen your resume with scheduled reviews, online resources, and workshops around campus.
Cover Letter
Many employers may request a cover letter when applying. This is what separates those who provide only a resume. This is your chance to sell yourself and show the employer why you deserve the job. Don't stress, we provide the same outlets listed above, but for cover letters!
Professional Profiles
Building your digital image on social platforms is the new standard. Sign up on Handshake and LinkedIn, then refer to our resources, such as EPIC to help your accounts stand out from the rest.
---
Apply Yourself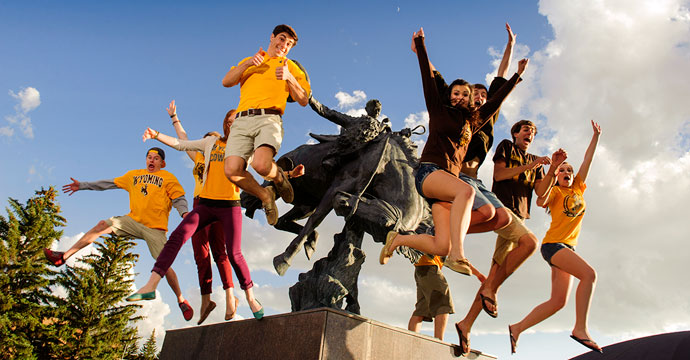 Internships
Get some experience before you graduate, and apply for some credit too! The JCC specializes in internships; we provide both resources to find internships, as well as offer credit after you obtain an internship. Learn more and apply for credit here.
Career Fairs
Career fairs are a useful outlet to meet a bunch of employers all in one location. These will pop up throughout the year and you can stop by the JCC to prepare yourself for them.
Handshake
This is the main outlet we use at the JCC to connect business students with eager employers. Unlike other platforms, which still are useful, Handshake has employers looking specifically for our students. Learn more here.