College of Business
College of Business Recognition Dinner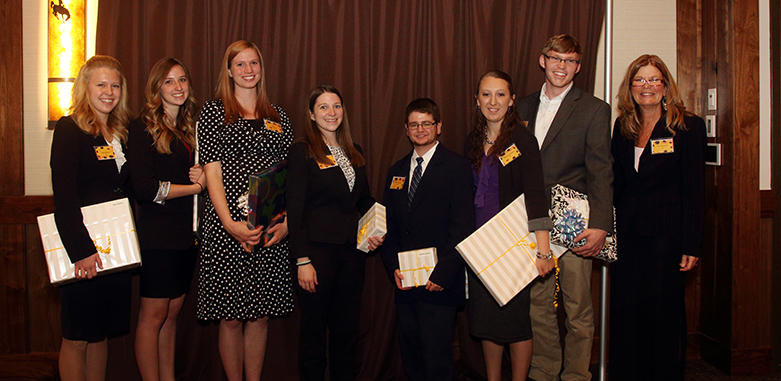 The annual College of Business Recognition Dinner is a time to honor those who contribute to excellence within the College. An opportunity for our donors and partners who have given back to our college to meet the people who have been impacted by their generosity.
The 2017 Dinner will be on April 21, 2017 with a reception at 5:00pm followed by dinner at 6:00pm. Please RSVP by April 12th if you plan to attend.
Dinner Options include:
London Broil - Marianated and broiled beef flank steak, thinly sliced and served with glazed and roasted sweet potatoes & garlic broccoli, cauliflower and carrots
Chicken Piccata & Scallops - Seared chickin breast in a white wine and caper sauce, paired with scallops scampi and served with mushroom risotto and squash ragout
Stuffed Portobello Mushroom Caps - Fresh Portobello filled with a mixture of seasonal vegetables, garli and parmesan cheese. Baked to perfection and served with red pepper coulis (Vegetarian, gluten free)
*Please feel free to contact Kathleen Vick at 766-4194 with any questions.
College of Business Recognition Awards