College of Engineering and Applied Science
Dean's Office
EN 2085
Dept. 3295
1000 E. University Ave.
Laramie, WY 82071
Phone: 307-766-4253
Email:
enginfo@uwyo.edu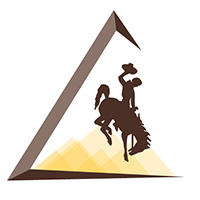 Internships Abroad
Internships in China
Internships in Germany
Students are encouraged to collect as much information as possible on internships. Contacts with the following companies have been established, and all will welcome qualified students from UW. If you wish to learn more about any of the following companies or to make arrangements for an internship, see Dr. Richard J. Schmidt. If none of the following opportunities satisfy your needs, you may also arrange your own internship.
At the present time, only internships in Germany are available. Internships in other countries will be developed as demand grows. If you wish to hold an internship in a country other than Germany contact Dr. Richard J. Schmidt.
Companies
Company: Finnforest-Merk
Web Site: http://www.finnforest.de/
Location: Aichach (north of Munich)
Intern Qualifications: Skills in project management and structural engineering. Some background in timber design is needed. AutoCad. Construction experience.
General Notes:
Late Winter season is generally slow-this isn't the best time for interns.
June through December is better-more project activity during strong construction season.
Interns are assigned 2-3 week terms in production (in the manufacturing plant) to gain awareness of business needs and methods.
Typical projects include preparing technical literature for products (good language skills and code knowledge are needed).
Prefer students with career interest in timber construction.
Intern should make contact early (6-9 months in advance) to develop the best work assignment and to allow selection of course work at TU-BS.
Rate of Pay: €500/mo.
Assistance with travel visa and work permits is provided. Interns must be students.
Internship candidates should submit a transcript for review.
Company: Siemens
Web Site: http://www.siemens.de/
Location: Erlangen, Berlin, Braunschweig
Industry: Rail Transportation
Intern Qualifications Opportunities exist for virtually any engineering or computer science student
General Notes:
Each regional office of Siemens recruits independently.
There is a lot of interaction between different divisions of the company.
Siemens has about 500 interns in the transportation business units
The Siemens intern program is named TOPAZ. See also YOLANTE- young ladies network of technology
Siemens sponsors an international engineering program that links two universities, includes two internships, and awards two degrees.
Central office for transportation is in Erlangen. Other offices: Berlin and Braunschweig.
US offices in Sacramento and Portland
Pay rate: €500-700/mo based on site and experience.
Apply 3-4 months in advance. Applicants must supply a letter, CV, and transcript. Application forms available on the internet.
Company: Sympatec
Web Site: http://www.sympatec.de/
Location: Clausthal-Zellerfeld(in Harz mountains)
Industry: Manufacturing of instrumentation for particle size measurements using laser diffraction and ultrasonic extinction techniques.
Intern Qualifications Background and knowledge of electronics, mechanics, laser physics, ultrasonics, image processing.
General Notes:
Intern candidates should submit transcript and interest statement
Sympatec will provide support to find housing
Pay rate: up to €800/mo based on experience
Normally Sympatec has about 25 interns
Minimum advance notice of one month is needed.
Company: Volkswagen
Web Site: http://www.volkswagen.de/
Location: Wolfsburg
General Notes:
5-6 month internship duration is better than 3-4 months
Candidates should send transcripts
1-2 students from UW are enough. Otherwise interns don't integrate themselves
6-weeks advance notice is needed to schedule the internship.
VW has a staff to help with visa, housing, health insurance, etc.
Pay rate: €560/mo.
The intern must be a student in order to satisfy visa and work permit requirements.
Company: Aker MTW Werft
Web Site: http:/www.akermtw.de/
Location: Wismar & Warnemunde, cities on the Baltic Sea.
Industry: Shipbuilding- container ships
Intern Qualifications Structural mechanics, solid mechanics, steel design, machine design thermo and fluids, FEA
General Notes:
6-month advance notice is required
Positions would be mostly in FEA for ship design.
4-6 month duration
No more than 1-2 interns from UW at a time
Company: Das Institut für Gebäude + Energie + Licht Planung
Web Site: http://www.igel-wismar.de/
Location: Wismar
Industry: Architectural design
Intern Qualifications Interest in architecture