College of Engineering and Applied Science
Dean's Office
EN 2085
Dept. 3295
1000 E. University Ave.
Laramie, WY 82071
Phone: 307-766-4253
Email:
enginfo@uwyo.edu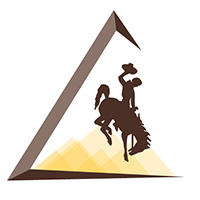 Open Positions
Electrical and Computer Engineering
Chemical Engineering
Civil and Architectural Engineering
Computer Science
Two Tenure-Track Assistant Professor Positions
We seek applicants for two tenure-track Assistant Professors to start in August 2016. Exceptional candidates that research AI/Machine Learning (especially Deep Learning), High Performance Computing, Cloud Computing, Big Data including visualization, and/or Cybersecurity are encouraged to apply. See www.cs.uwyo.edu/search for full details and application instructions.
Mechanical Engineering
The Department of Mechanical Engineering at the University of Wyoming invites applications for a tenure-track faculty position at the Assistant or Associate Professor level in the area of computational fluid dynamics
For more position information, please visit Human Resources to view open positions on campus.