College of Engineering and Applied Science
Dean's Office
EN 2085
Dept. 3295
1000 E. University Ave.
Laramie, WY 82071
Phone: 307-766-4253
Email:
enginfo@uwyo.edu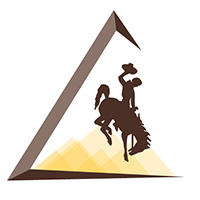 H. T. Person Lecture 2003
Anatomy of a Blackout
Paul Humberson
Electrical Engineer
Western Area Power Administration
Paul Humberson is an electrical engineer with the Western Area Power Administration's Rocky Mountain Region office in Loveland, Colorado. He is currently Transmission Security and Scheduling Manager. Western Area Power markets and transmits renewable hydroelectric energy and provides reliability services to customers in 15 states, operating and maintaining over 17,000 miles of high voltage transmission. He received his BSEE from the University of Wyoming in 1975. Humberson was employed by the College of Arts & Sciences for nine years doing electric design in support of various A&S research programs. In 1984 he joined the Wyoming Municipal Power Agency as Engineering Manager. Humberson's background includes 9 years of electronic design, 19 years in the utility business in various capacities, and 24 years with the Wyoming Air National Guard Civil Engineers. He was a member of the investigating committee for the July 2, 1996 blackout in the western US and is a past member of the Society of American Military Engineers.
For the H. T. Person Homecoming lecture, Humberson will discuss interconnected electric system operations with a focus on how "the grid" normally operates, the anomalies associated with a large blackout, and possible change due to the August 14, 2003 blackout in the Eastern US.