College of Engineering and Applied Science
Dean's Office
EN 2085
Dept. 3295
1000 E. University Ave.
Laramie, WY 82071
Phone: 307-766-4253
Email:
enginfo@uwyo.edu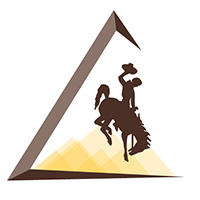 H. T. Person Lecture 2004
Microsoft Flight Simulator: The Engineering Behind the Game
Michael K. Zyskowski
Aerospace and Software Development Engineer
Microsoft Corporation
B.S. and M.S. in Aerospace Engineering - University of Kansas. Zyskowski worked with the National Institute for Aviation Research (NIAR), the National Aeronautics and Space Administration (NASA), and joined Boeing Commercial Airplanes as a member of the Aerodynamics Stability and Control staff in 1996. He worked in Stability & Control Product Development, Stability & Control Accident Investigation, and Aerodynamics High Lift Development before leaving for his current position at Microsoft Flight Simulator where he has worked since January 2000. He is responsible for the development of the core simulation engine and the aircraft flight models that are included in the Flight Simulator products.
The MS Flight Simulator is the most popular commercial flight simulation software in the world today. The core theme of "As Real As It Gets" continues to be the mantra, where real-time interactive Air Traffic Control, over 20,000 airports from around the world, and stunning visual effects combine to create a virtual flying reality. But what goes into the making of such software? This presentation will discuss the history and current capabilities of these products, where they are headed, and how they are used throughout the engineering industry. Mike will cover the technical aspects of how the simulation is modeled, including the flight dynamics, ground reaction, propulsion, and systems modeling incorporated and conclude with a demo of the products.