CEAS Dean Discusses Tier-1 Strategy
April 29, 2016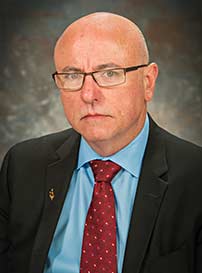 Dean Michael Pishko
Hear College of Engineering and Applied Science Dean Michael Pishko's thoughts on the latest Tier-1 efforts in an interview on the latest "University of Wyoming Today" podcast.
In an interview with UW's Jim Kearns, Pishko highlights the areas of interest for Tier-1 initiatives and provides updates on progress of programs for undergraduate and graduate students.
Click here to find the podcast, and find "University of Wyoming Today for April 28, 2016." Pishko's interview begins at the 4-minute mark of the podcast.