Chemical and Petroleum
Engineering, Dept. 3295
1000 E. University Ave.
Laramie, WY 82071
Phone: (307)766-2500
Email:
chpe.info@uwyo.edu
About the Department of Chemical and Petroleum Engineering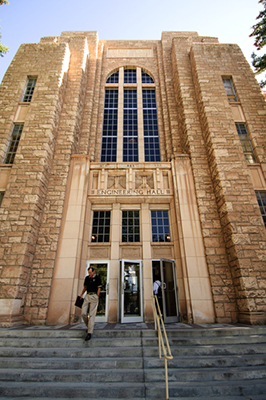 Chemical and Petroleum Engineering are rapidly expanding fields across the country.  The Department of Chemical and Petroleum Engineering recognizes that students entering the field will need particular tools and expertise, and all of our degrees, ranging from Bachelors through PhD are designed to prepare students for successful careers in these fields. 
Our faculty are award-winning, world-class researchers and teachers with a variety of research foci.  The department occupies a major share of the modern 130,000 square-foot engineering addition, including six undergraduate laboratories, 20 research laboratories and machine, wood and instrument shops.
For more information about our degree programs, visit our undergraduate and graduate sections.  To learn more about faculty research, visit our research page.
General Information