CHEMICAL and Biomedical ENGINEERING
COLLEGE OF ENGINEERING AND Physical Sciences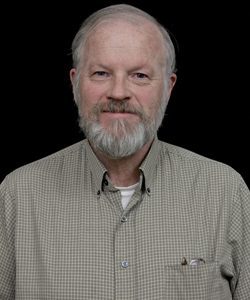 Education
B.S. University of Washington, 1976
M.S. Rice University, 1979
Ph.D. Colorado State University, 1992
Specialization:
Clean coal technology, including minimization of greenhouse gas emissions and synthetic fuels. 

Current research:
We are working on a report entitled The Feasibility of Siting Coal Gasification Plants in Wyoming in collaboration with Richard Boardman of Idaho National Laboratory and Thomas Foulke of the Department of Agricultural and Applied Economics. This study, sponsored by the Wyoming Business Council, is a process simulation and economics study that examines the use of coal gasification to produce electricity, liquid fuels, and chemicals. In particular, we are examining the use of water conservation strategies in integrated gasification combined cycle plants, and the impact of these strategies on plant economics and efficiency.
Book:
David A. Bell, Brian F. Towler, and Maohong Fan, Coal Gasification and its Applications, 410 pp, Elsevier, 2011, ISBN 978-0-81-552049-8.