CHEMICAL and Biomedical ENGINEERING
COLLEGE OF ENGINEERING AND Physical Sciences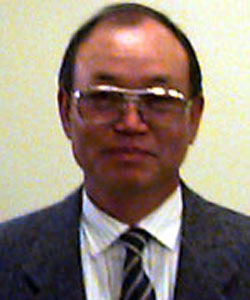 Education
B.S., Seoul National University
M.S., University of New Brunswick
Ph.D., University of California
Specialization: Application of Microwave Energy for Removal of NOx, SOx and VOC's, from Flue Gases, Solid Waste Recycling, Microwave-Based Wet Oxidation, Microwave Wet Calcination of Trona, Oil Shale and Tar Sands Processing Technology Development, and Coal Utilization.

Selected Publications:
Enhancement of NOx Adsorption Capacity and Rate of Char by Microwaves, Carbon, Vol 33, No. 8, pp. 1141-1146, 1995 with Yougen Kong.
NOx Abatement Using Carbon Adsorbents and Microwaves, Energy Fuel, Vol. 9, No. 6, 1995 with Yougen Kong.
Production of Activated Carbon from Coal Chars Using Microwave Energy, Chem. Eng. Comm., 1996, Vol. 140, pp. 87-0110 with Loren Norman..
NOx; Adsorption on Char in Presence of Oxygen and Moisture, Carbon, 1996, Vol. 34, No. 8, pp. 1027-1033 with Yougen Kong.
Reduction of NOx Adsorbed on Char with Microwave Energy, 1996, Carbon, Vol. 34, No. 8, pp. 1035-1040 with Yougen Kong.
Utilization of a Scrap Tyre-Waste Oil Derived Carbononous Residue as an Asphalt Modifier, Polymer Recycling, 1997, Vol. 2, No. 3, pp. 201-212 with Christopher Rothfuss.