Nuclear Magnetic Resonance Facility
Department of Chemistry
Bruker Avance III 600 MHz NMR
 
The Bruker Avance III 600 is a three channel system with Z-axis gradients that is capable of performing experiments on both solids and solutions. It is equipped with three probes which cover a wide range of experiments. It is mainly used for macromolecules or if more resolution (overlapping resonances) or more sensitivity (limited sample quantity) is desired.

To sign-up, please contact  Dr. Alexander Goroncy.

The magnet is shown below.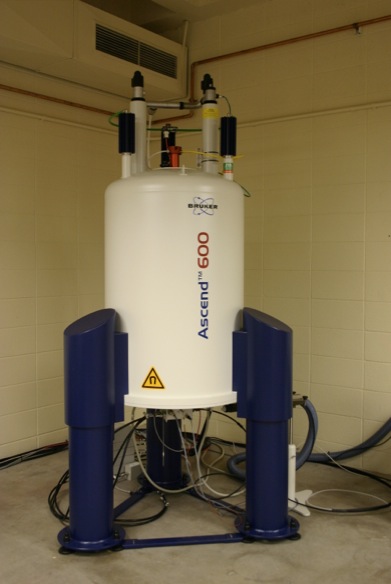 Some images of the console of the instrument with attached computer and color printer are below. Also shown is the uninterrupted power supply (UPS).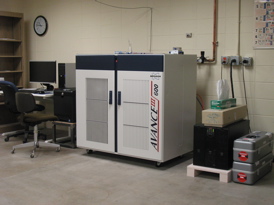 A Bruker BCU-Xtreme cooler makes it easy to change sample temperatures.