Civil and Architectural Engineering
College of Engineering and Applied Science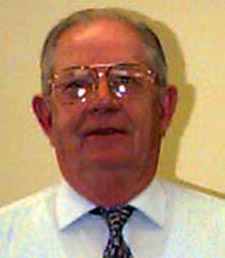 Degrees Earned:
B.S. Physics, Michigan State College, 1948
M.S. Civil Engineering, Michigan State College, 1952
Ph.D. Civil Engineering, Stanford University, 1965

Professional Registration:
P.E. State of Colorado No. 7223
Specialization: Engineering Science, Hydraulic Engineering
Teaching:
Michigan Tech
Michigan State
University of Idaho
Stanford
Tufts
University of Wyoming (Professor of Civil Engineering, 1961, University of Wyoming).

Most Recent Work:
Developed three cassette courses for use at the University of Wyoming and Community Colleges.
Wrote correspondence courses in Statics and Dynamics.
Co-project director on NSF funded proposal to develop Engineering Science Laboratories.
Project Director on NSF funded proposal to develop demonstration apparatus for Engineering Science classes.
Co-authoring Fluid Mechanics text.

Recent Honors:
Ellbogen Award for Excellence in Teaching, 1984.