Research Facilities and Equipment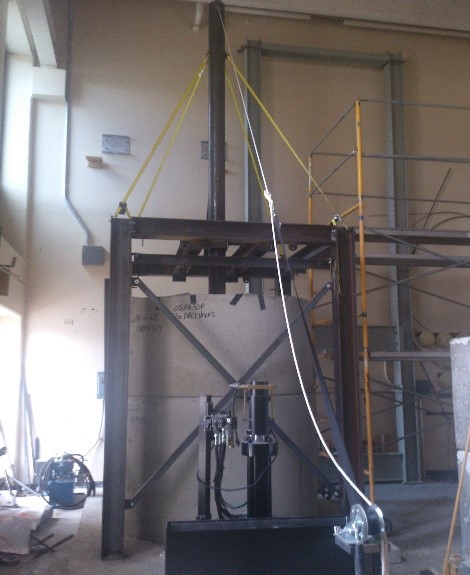 Medium-Scale Testing Facility
The geotechnical testing laboratory is equipped with pore-water pressure sensors, earth pressure sensors, structural strain and deformation strain gages, temperature sensors, data acquisition system and load testing frame that are capable of conducting any research on soil-structure interaction.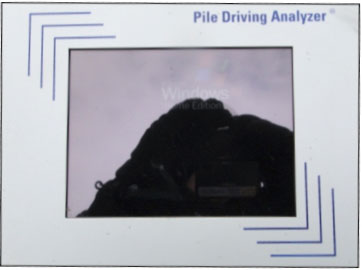 Pile Driving Analyzer (PDA)
The Pile Driving Analyzer (PDA) is a model PAX-4, which consists of four channels of data acquisition, two strain transducers to measure stresses, and two PR accelerometers to measure accelerations of a foundation. The PDA has a wireless transmitter capable of collecting and sending data through an internet connection. The PDA is used for dynamic pile load testing and driving monitoring.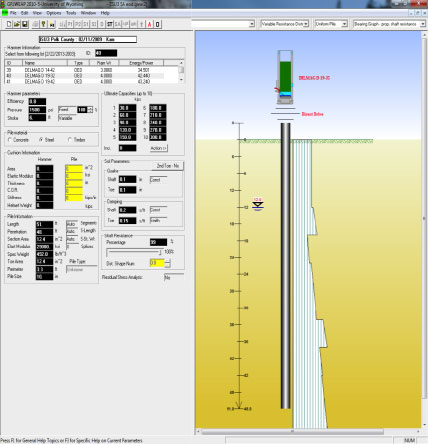 Wave Equation Analysis Program (WEAP)
WEAP is a one-dimensional Wave Equation Analysis program that simulates a pile response to pile driving equipment. It can be used to perform driveability, bearing graph, and inspector chart analyses.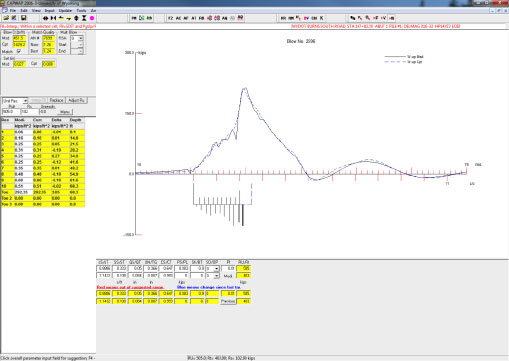 CAse Pile Wave Analysis Program (CAPWAP)
CAPWAP is a software program that estimate a pile resistance by matching measured pile responses collected from the PDA with estimated responses generated using a one-dimensional soil-foundation model. CAPWAP has a completely automated mode as well as adjustable parameters to improve foundation capacity estimation.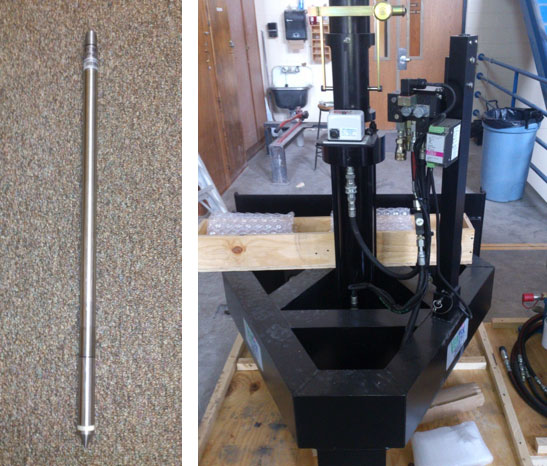 Miniature Cone Penetrometer System
The miniature cone penetrometer system is equipped with a 5 cm2 electric cone penetrometer with cone tip, sleeve and pore pressure elements, a set of 1-m steel rods, a clamping system, a hydraulic lightweight portable sounding system, and a power package. This miniature cone penetrometer system was designed for indoor and outdoor site investigations.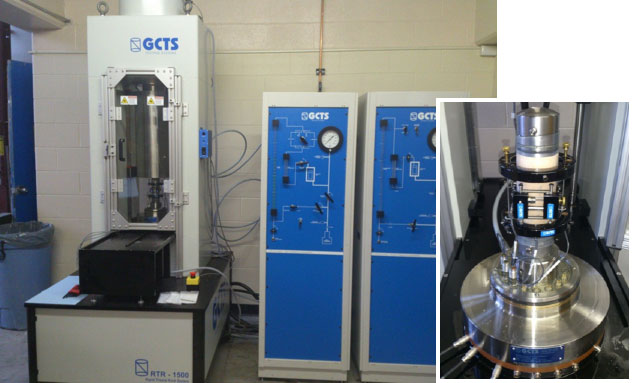 Servo-Controlled Triaxial Testing System
The servo-controlled triaxial testing system is capable of performing static and dynamic closed-loop strain or stress controlled loading as well as post failure behavior tests on very stiff geomaterials, such as shale and limestone. The stiff loading frame supports a maximum compressive load capacity of 1,500 kN (337 kips) and a tension load capacity of 820 kN (184 kips). The system consists of a high-pressure triaxial cell with internal instrumentation allowing local axial and redial strain measurements. A 140 MPa (20 ksi) servo-controlled pressure intensifier is included to control and measure confining cell and pore pressure. Test data are automatically displayed on a monitor and digitally stored in a data acquisition system. The system is installed with 32-bit Windows software that allows sending test data to any computers connected to UW's network and facilitates the transferring of test data directly into existing Windows programs for data analysis and report generation.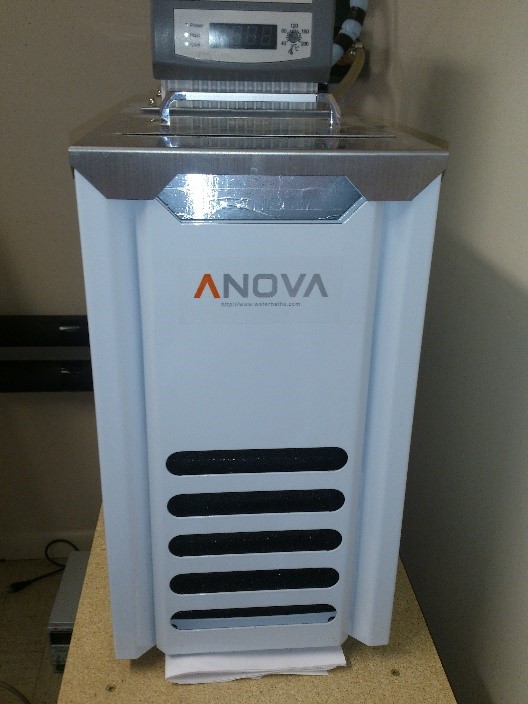 Refrigerated & Heating Circulator
The A-40 high cooling capacity refrigerated heating water bath has a temperature range from -40°C to 180°C and has a 14-liter tank capacity. The system is capable of controlling temperature of water to be injected into a hot dry rock reservoir model.
Sensors and Data Acquisition System
The research group is equipped with many water and soil sensors. The vibrating wire piezometers which have a maximum pressure of 350 kPa are used to measure pore water pressures. Vibrating wire strain gauges with 50mm and 100mm lengths are used to measure strains of rock, concrete, and steel materials. String potentiometers with a 300 mm stroke are used to detect and measure vibrations and deformations. Pressuremeters are used to measure water pressure of water flow into and from an experimental system. Thermocouples are used to measure temperatures of water and solid materials. A full data acquisition system with LabVIEW program loaded on a computer system are available for designing and collecting experimental results.
Geotechnical Research and Teaching Laboratory
The geotechnical research and teaching laboratory at the University of Wyoming is equipped with automated direct shear test, triaxial shear test, consolidation, and uniaxial test equipment. Furthermore, the laboratory is equipped with all necessary tools and equipment to characterize standard soil properties.

Geotechnical and Geomechanics Research Laboratory
The geotechnical and geomechanics research laboratory at the University of Wyoming is equipped with the servo-controlled triaxial testing system capable of performing high pressure and high temperature triaxial experiments on rock materials. The laboratory has a structural strong floor, a pump room and a 5-ton overhead crane.