Entomology
University of Wyoming Extension

Bedbugs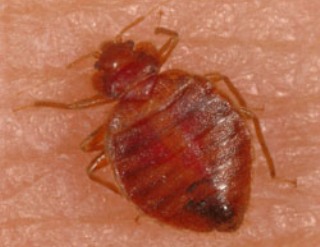 There is a continuing increase in the incidence of bed bug infestations in the United States. Wyoming is not immune to the problem with this pest. People should educate themselves on the recommended steps to prevent bringing the pest into your home. If you have the misfortunate to become infested with bed bugs they can be eliminated but it will take a concerted effort to do it. The following web sites have excellent information on bed bug prevention and management.  
Photo: M. Potter, U. of KY.
Extension website with videos on bed bug management:
https://www.bedbugs.umn.edu/
Printable (PDF) Fact Sheets:
http://www.extension.usu.edu/files/publications/factsheet/pub__5389241.pdf
https://entomology.ca.uky.edu/ef636  This information is also available in En Espanol.
If you have to do bed bug control yourself read these web sites:
https://citybugs.tamu.edu/factsheets/biting-stinging/others/ent-3012/
https://njaes.rutgers.edu/pubs/fs1251/
https://www.bedbugs.umn.edu/what-not-to-do available in multiple foreign language translators
More information from the EPA:
https://www.epa.gov/bedbugs