Ecosystem Science and Management
College of Agriculture and Natural Resources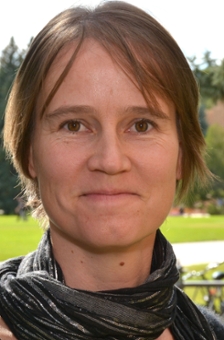 Assistant Professor
Soil Microbial Ecology
Ag C 1014
linda.vandiepen@uwyo.edu
(307) 766-2781
Curriculum Vitae
Website
Linda T.A. van Diepen
I joined the Soils group at the Department of Ecosystem Science and Management in the Fall of 2015. My research interests lie in the field of ecosystem science with a focus on the role of the microbial community in biogeochemical processes such as nutrient and carbon cycling. I am interested in understanding the responses of an ecosystem to various disturbances and how soil processes and plant-microbe interactions mutually control these ecosystem responses.
Education
2008, Ph.D. Forest Science, Michigan Technological University, Houghton, MI
2002, M.S. Environmental Science, Wageningen University, Wageningen, the Netherlands
1999, B.S. Environmental Chemistry at Hogeschool IJselland, Deventer, the Netherlands
Research Interests
Role of soil microorganisms in restoration of forests after wildfire.
Soil remediation of contaminated mine lands.
Effects of top-soil stock piling on soil microorganisms and consequences for mine land reclamation.
Microbial interactions with invasive plant species, e.g. cheatgrass.
Effects of forest pathogens on below-ground microbial community dynamics.
Teaching Activities
SOIL 4140/5140 Soil Microbiology (Spring, 4 credits)
SOIL 4150/5150 Forest and Range Soils (Fall, 3 credits)