Tobin House
 The Tobin House is a living and learning community for first generation students at the University of Wyoming!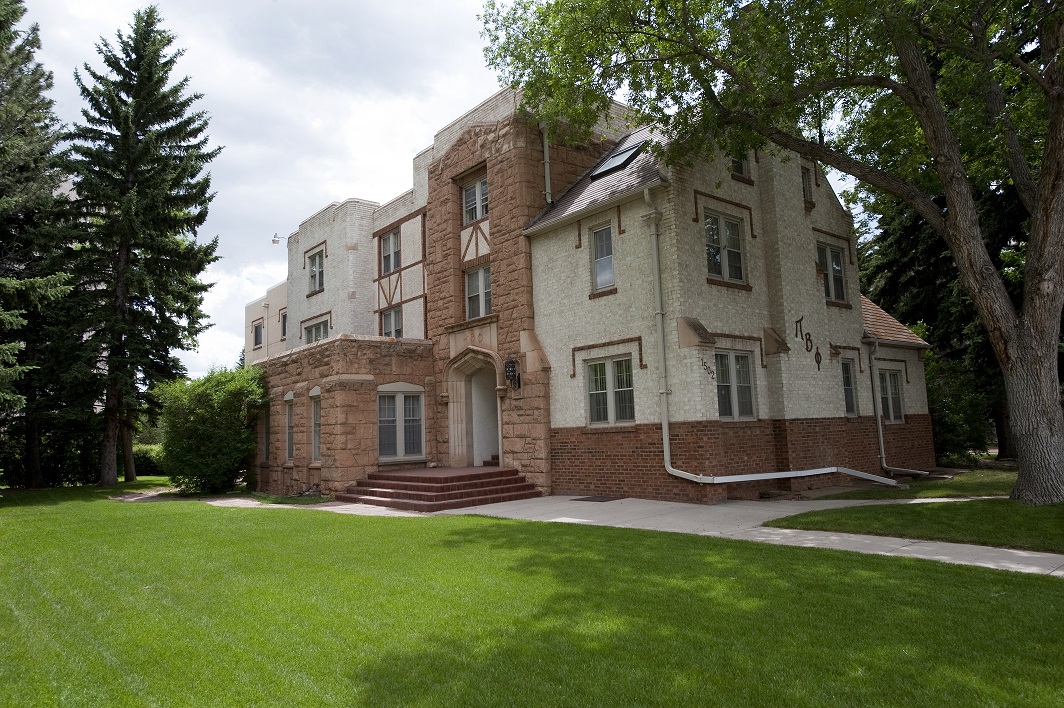 Interested in living in a community with other first generation students? Ever since the 2019-2020 academic year, the Tobin House has hosted the First Generation Community. This community aims to help students have a successful transition to college. Students who choose this community will have access to additional opportunities to learn about the university, interact with first generation staff and faculty, and gain valuable sklls and resources.
Fun Facts About the Tobin House:
all of the resident assistants (RAs) in Tobin House are first generation students;
in the Tobin House all RAs will plan specialized programming tailored to first generation students;
the cost of living in the Tobin House is the same rate as the UW residence halls;
Tobin House has a capacity to house 67 students;
formerly a UW sorority house, the Tobin House sits on the corner of 15th Street and Sorority Row; and,
in 2019 the Tobin House was completely remodeled in order to provide a beautiful, updated space for the First Generation Community.
---
Tobin House Events
Coe has created a Library Resources for First Generation Students page.  Check it out by clicking on the link!  No time to go to Coe?  Stop by the Tobin House on Mondays between 9 and 11 a.m. and/or Thursdays between 1 and 3 p.m. for assistance! 
---
Interested in living in the Tobin House?
Contact Residence Life & Dining Services for more information and to list the Tobin House as your first choice of housing!  
307.766.3175 | living@uwyo.edu