About the UW Foundation
The UW Foundation has been a dynamic partner with the University of Wyoming for 53 years. Through the generosity of our many alumni and friends, the UW Foundation raises an average of $40.7 million a year in private support—money that goes to students and the faculty, staff, and programs that support them. This private support helps to make UW the best educational institution possible.
The University of Wyoming Foundation, established in 1962, is appointed by the University Board of Trustees to raise, receive, and manage private gifts to maximize support for the University of Wyoming. It is an independent nonprofit corporation with a Board of Directors comprised of up to 30 members.
In practicing the following guiding principles, the UW Foundation will strive to earn the trust and mutual respect of our peers and constituent partners while inspiring exceptional pride in the University of Wyoming.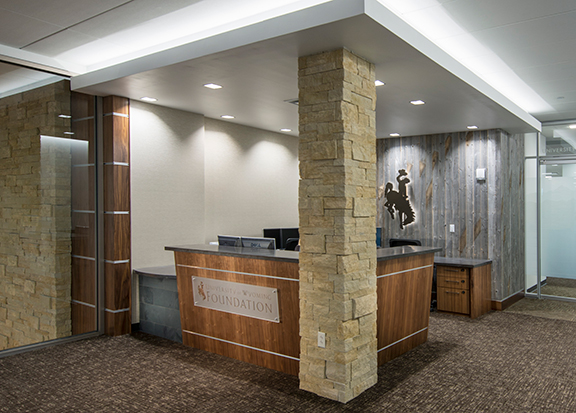 Vision Statement
The UW Foundation aspires to be a premier strategic partner with the University of Wyoming in achieving its desire to become the nation's finest land-grant university.
Mission Statement
The UW Foundation enhances excellence and distinction at the University of Wyoming by securing private resources, delivering superior stewardship, and creating enduring relationships with all who share our pride in Wyoming's university.
Core Values
The UW Foundation seeks to set the highest performance standards in the following areas, which we consider essential to the successful achievement of our mission and attainment of our vision.
•  Accountability. Faithfully steward the resources entrusted to us while maintaining transparency in all aspects of our management of these resources.
•  Integrity. Demand the highest standards of professional conduct, acting at all times with truthfulness and integrity and adherence to the Donor Bill of Rights.
•  Quality. Exceed expectations with exceptional service based on timeliness, accuracy, and responsiveness.
•  Trust. Nurture high-trust relationships by listening carefully and communicating clearly.
VISIT THE FOUNDATION TO LEARN ABOUT GIVING OPPORTUNITIES