Fraternities
Fraternity & Sorority Life
Interfraternity Council (IFC)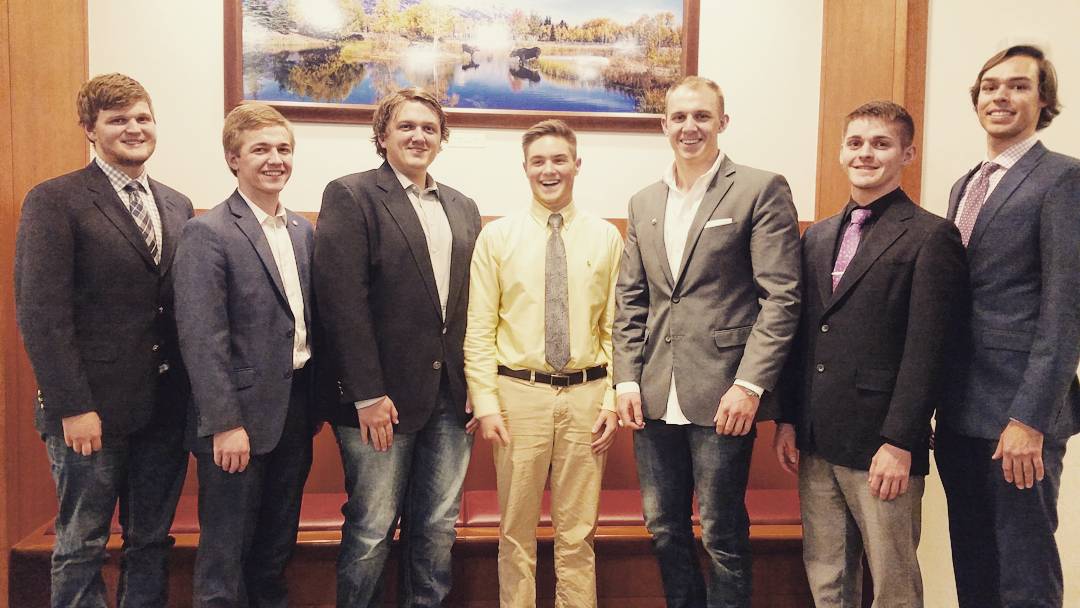 The University of Wyoming Interfraternity Council
The Interfraternity Council (IFC), sponsored directly as a subsidiary of the North American Interfraternity Conference (NIC), is a student representative organization that governs all NIC-recognized fraternities. Annual IFC activities include formal and informal recruitment, Greek Week, various community service events, campus and community speakers, and attendance at regional leadership conferences.
If you are interested in what Fraternity Life can offer you, we encourage you to attend Recruitment.
The University of Wyoming Chapter of IFC has been focused on advancing the fraternities on campus scholastically, organizationally, and philanthropically by instituting avenues by which positive growth can occur. For more information, please contact us or visit the North American Interfraternity Conference.
The Interfraternity Council Creed
We, the Interfraternity Council, exist to promote the shared interests and values of our member fraternities: leadership, service, brotherhood, and scholarship. We believe in Fraternity and that the shared values of Fraternity drive the IFC to create better communities, better chapters, and better men.
We work to advance the academic mission of the host institution, to enable fraternal organizations to grow and thrive through collaboration and teamwork, to provide an outlet for self-governance and accountability, and to model and teach ethical leadership. In a spirit of mutual support and betterment, we, the men of the Interfraternity Council, pledge to elevate the Ritual and the values of the member organizations.