Panhellenic Council
Fraternity & Sorority Life
Panhellenic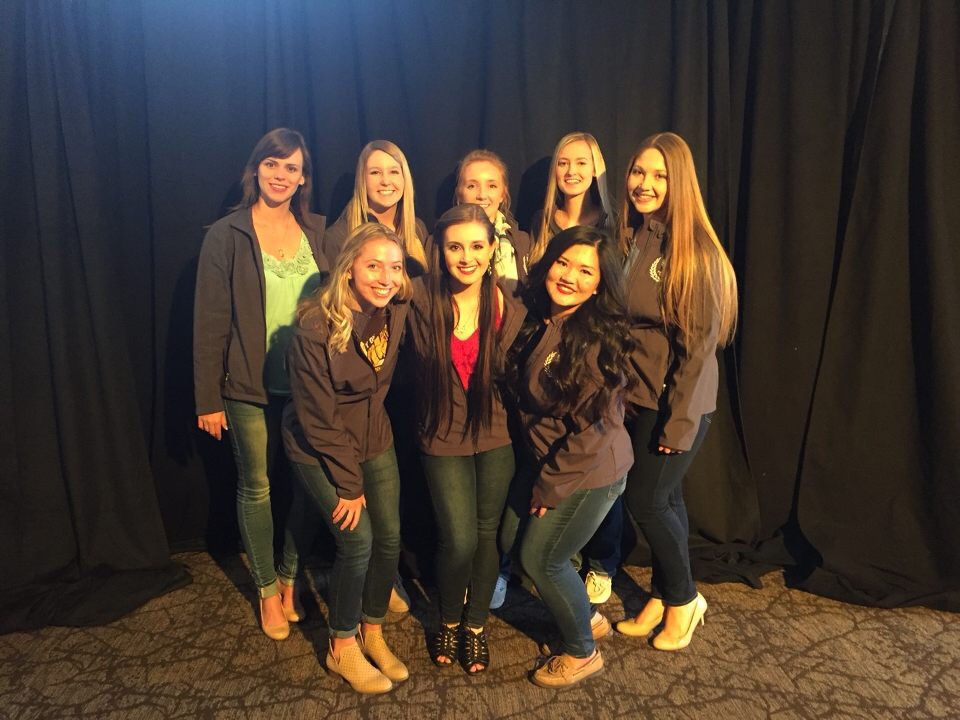 What is Panhellenic?
The University of Wyoming Panhellenic Council is the governing body for three National Panhellenic Council (NPC) recognized chapters on campus and two local sororities. NPC is the premier advocacy and support organization for the advancement of the sorority experience. Founded in 1902, NPC is one of the oldest and largest women's membership organizations representing more than 4 million women at 655 college/university campuses and 4,500 local alumnae chapters in the U.S. and Canada.
The Wyoming Panhellenic Council, with the help of two delegates from each sorority, strives to provide all members of the affiliated chapters with an opportunity for leadership, scholarship, service, university involvement, network and support, and friendship. The council hosts many annual events, including Fall Recruitment, Greek Week, Panhellenic Tea, and various other community service, philanthropy, and educational events. The council's main goal is to promote positive growth within the Fratenerity & Sorority Life/Panhellenic community, the University of Wyoming, and the city of Laramie.

We highly encourage all college women interested in joining a sorority to join our Formal Recruitment in September. We look forward to meeting you!
The Panhellenic Creed
We, an Undergraduate Members of women's fraternities, stand for good scholarship, for guarding of good health, for maintenance of fine standards, and for serving, to the best of our ability, our college community.  Cooperation for furthering fraternity life, in harmony with its best possibilities, is the ideal that shall guide our fraternity activities.
We, as Fraternity Women, stand for service through the development of character inspired by the close contact and deep friendship of individual fraternity and Panhellenic life. The opportunity for wide and wise human service, through mutual respect and helpfulness, is the tenet by which we strive to live.