Department of Geology and Geophysics
Dept. 3006
1000 E. University Ave.
Laramie, WY 82071-2000
Phone: (307)766-3386
Fax: (307)766-6679
Email:
geol-geophys@uwyo.edu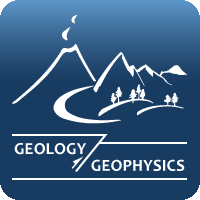 Graduate Student Application
Applications to begin our graduate degree program in the Fall 2014 will be accepted between October 1, 2014 - January 15, 2015. Applications arriving after that date may be considered until the program is filled.
The Department application is due January 15 and offers are usually made between February and April. All applicants are considered for department support via research assistantships, teachings assistantships, and merit-based scholarships. Virtually all graduate students are supported for the academic year and in most cases during the summer term as well.
There is no minimum GRE or GPA requirement. However, to be competitive for assistantships and scholarships, students will need a GPA of at least 3.0 and a GRE of 291 (MS) and 297 (PhD).
You are highly encouraged to browse our Department website and email professors with interests that seem aligned to your own. We are always happy to discuss available projects and funding.
Steps to Apply:
General Graduate Record Examination (GRE) is required for admission. Request from ETS for the GRE report to be sent to University of Wyoming (Institutional Code 4855).
INTERNATIONAL STUDENTS: Students whose native language is not English, must also request the TOEFL report from ETS.
One copy of official transcripts of all Colleges and Universities attended sent to the admissions mailing address listed below.
Note to applicants: You should upload i) a two page research statement that should include, at the end, a list of desired professors and research areas that you would like to be considered for and ii) a CV.
Students interested in joining the PhD Program in Ecology are required to submit a letter of interest to ecology@uwyo.edu identifying which faculty member they intend to work with, and why they would like to be part of the program. More information is available here (www.uwyo.edu/pie/prospective).
Application questions?
Call or email Lexi Edwards, our Academic Coordinator, if you have any questions.
Phone:  (307) 766-3389             
Email: acadcoord_gg@uwyo.edu
Mail:  
University of Wyoming
Admissions
1000 East University Ave.
Dept. 3435 
Laramie, WY 82071