Department of Geology and Geophysics
Dept. 3006
1000 E. University Ave.
Laramie, WY 82071-2000
Phone: (307)766-3386
Fax: (307)766-6679 
Email: geol-geophys@uwyo.edu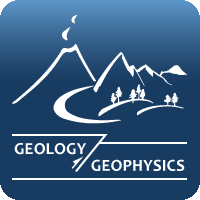 Carrick Eggleston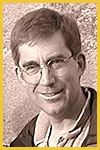 Professor

Low temperature and environmental geochemistry, mineral-water interface chemistry, photoelectrochemistry, geomicrobiology
Office Phone: 307-766-6769
Lab Phone: (307) 766-3318 Fax Phone: (307) 766-6679
Department 3006
Laramie, Wyoming 82071
Office Room No: ESB 3020
Lab Room No: ESB 3007/3009
Email: carrick@uwyo.edu
Education
Geology, PhD, Stanford University, 1991
Geology, BA, Dartmouth College, 1983
Research Projects
Protein Interaction with Mineral Surfaces (funded by the National Science Foundation through 2009)
Protein Interaction with Iron Oxide Surfaces (funded by U.S. Department of Energy through 2009)
Waveguide scanning photocurrent microscopy development (funded by the U.S. Department of Energy)
Solar and fuel cells development project (School of Energy Resources)
Publications
Meitl L., Eggleston C.M., Khare N., Colberg P.J.S., Reardon C.L., Shi L., Frederickson J.K., Zachara J.M. (2008) Electrochemical behavior of Shewanella oneidensis MR-1 and its outer membrane cytochromes: OmcA and MtrC impart redox activity with iron oxide electrodes.  Geochimica et Cosmochimica Acta (submitted).
Eggleston C.M. (2008) Toward new uses for hematite.  Science (Perspectives), 184-185.
Eggleston C.M., Voeroes, J., Shi, L., Lower B.H., Droubay T.C., Colberg, P.J.S. (2008) Binding and direct electrochemistry of OmcA, an outer-membrane cytochrome from iron reducing bacteria, with oxide electrodes: A candidate microbial fuel cell system.  Inorganica Chimica Acta 361, 769-777.
Khare N., Eggleston C.M., Lovelace D.M., Boese S.W. (2006) Structural and redox properties of mitochondrial cytochrome c co-sorbed with phosphate on hematite (a-Fe2O3) surfaces.  Journal of Colloid and Interface Science 303, 404-414.
Khare N., Lovelace D.M., Eggleston C.M., Swenson M., Magnuson T.S. (2006) Redox-linked conformation c hange and electron transfer between monheme c-type cytochromes and oxides.  Geochimica et Cosmochimica Acta 70, 4332-4342.
Eggleston C.M., Khare N., Lovelace D. (2006) Cytochrome c interaction with hematite (a-Fe2O3) surfaces.  Journal of Electron Spectroscopy and Related Phenomena 150 220-227.
Khare N., Eggleston C.M., Lovelace D.M. (2005) Sorption of mitochondrial cytochrome c to hematite surfaces: Implications for electron transfer.  Clays and Clay Minerals 53, 564-571.
Research
Rocks and minerals can generally only interact with their surroundings via the chemistry that happens at their surfaces. For this reason, understanding the surface chemistry of minerals is key to understanding how geologic materials interact with, modulate, and control our environment. Mineral surfaces affect the composition of natural waters by partitioning solutes between solid and solution, catalysis, electron transfer  (abiotic and otherwise), and simply by dissolving and growing.
Our research group has recently focused on interactions between minerals and microbes.  At present we study the manner in which certain proteins control electron transfer between iron-reducing bacteria and ferric minerals. This field is fascinating, in part because of the interesting chemistry involved but also because Fe(III) is thought to be the most common respiratory electron acceptor after oxygen worldwide and because Fe(III) respiration is thought to have been among the earliest respiratory strategies used by life. In addition, these organisms still play a very important role in global iron and organic matter cycling, and are of interest because they have the ability in some cases to reduce and help immobilize contaminants such as uranium, chromium, and other metals. Currently, we have both NSF and DOE funding to pursue this research.
Most recently, our research has also turned to photoelectrochemistry, with two students working on the sunlight-driven oxidation of water on iron oxide photocatalytic films grown by chemical vapor deposition, and on strontium titanate films with the capability of photoelectrocemically reducing carbonate species to formate and methanol.  These studies help us understand key photoelectrochemical redox processes in nature, as well as allow us to contribute to solar energy research.  We believe that this will be an important future growth area.
Teaching
I currently teach Geochemistry of Natural Waters (GEOL 4777/5777) and Geochemical Cycles and the Earth System (GEOL/ESSE 2000) in the fall semester, and either GEOL 1070 (an introductory Earth Science course specifically tailored for elementary education majors) or a seminar on semiconducting minerals in the spring semester.
Courses
GEOL 1070 - The Earth: Its Physical Environment
GEOL/ESSE 2000 - Geochemical Cycles and the Earth System
GEOL 4777/5777 – Geochemistry of Natural Waters
GEOL 4200 – Semiconducting oxide minerals