Department of Geology and Geophysics
News
Graduate Student Mat Dunlop Receives Research Grant from Society of Economic Geologists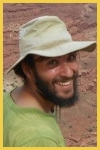 May 28, 2014 — Graduate Student Mat Dunlop (PhD) was recently awarded a graduate student research grant from the Hugh McKinstry Fund by the Society of Economic Geologists for his research proposal, titled, "Magma recharge and igneous layering processes in the Dufek layered mafic igneous intrusion, Pensacola Mountains, Antarctica."
The McKinstry Fund was established by generous bequests from the estates of Hugh and Elizabeth McKinstry. Dr. McKinstry was a professor of mining and economic geology at Harvard University and both he and his wife Elizabeth maintained a lifelong interest in the welfare and intellectual development of students.
Mat is working on a spectacular suite of 900 oriented samples collected from the bottom 600m of the 1.7km high Dufek Massif during the 2007 UW expedition to Antarctica. Mat is advised by Associate Professor Mike Cheadle.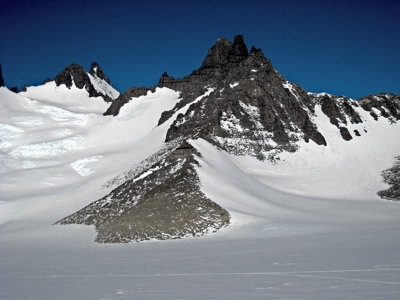 Photo: View of the north face of Neuberg Peak (1840m), in the Dufek Massif, Antarctica.