Contact Us
Department of Geology and Geophysics
1000 E. University Ave.
Laramie, WY 82071-2000
Phone: 307-766-3386
Fax: 307-766-6679
Email: geol-geophys@uwyo.edu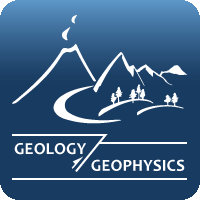 Alumna Beverly Blakeney DeJarnett Elected Research Councilor of Society of Sedimentary Geology
March 20, 2012
Alumna Beverly A. Blakeney DeJarnett (BS with Honor 1983) was recently elected Research Councilor of the Society for Sedimentary Geology (SEPM).
After receiving her BS in Geology from UW, Beverly went on to earn her Master's degree from Pennsylvania State University in 1986. She began her career as a geologist with Champlin Petroleum (later Union Pacific Resources) and worked in both their Denver and Fort Worth offices. Beverly ultimately formed BBD Consulting in 1992 and since then has provided both regional and field-scale stratigraphic analyses of clastic systems for clients throughout the US In addition to her consulting, Blakeney works part-time for the Bureau of Economic Geology (BEG), the University of Texas at Austin, as a research scientist in BEG's Houston Research Center. Blakeney has published numerous articles and has received awards for her presentations at national meetings. Her research interests include studying the effects of variable accommodation on stratigraphic packages, and integrating ichnology into sequence stratigraphic interpretations. She is currently completing her PhD from the University of Alberta at Edmonton and her research centers around an integrated study of the ichnology and stratigraphy of selected transgressive sequence sets in the Cretaceous Western Interior Seaway.
Contact Us
Department of Geology and Geophysics
1000 E. University Ave.
Laramie, WY 82071-2000
Phone: 307-766-3386
Fax: 307-766-6679
Email: geol-geophys@uwyo.edu