Contact Us
Department of Geology and Geophysics
1000 E. University Ave.
Laramie, WY 82071-2000
Phone: 307-766-3386
Fax: 307-766-6679
Email: geol-geophys@uwyo.edu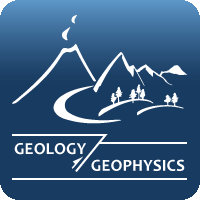 Alumna Catherine Campbell Receives RMAG Distinguished Service Award
October 24, 2012
Alumna Catherine Campbell (MS, 2007) recently received the Distinguished Service award from the Rocky Mountain Association of Geologists (RMAG). She has been very active in organizing a "Young Professionals" group of geoscientists in the Denver, Colo. area and is also a member of the American Association of Petroleum Geologist's (AAPG) Imperial Barrel Award Committee.
Contact Us
Department of Geology and Geophysics
1000 E. University Ave.
Laramie, WY 82071-2000
Phone: 307-766-3386
Fax: 307-766-6679
Email: geol-geophys@uwyo.edu