Contact Us
Department of Geology and Geophysics
1000 E. University Ave.
Laramie, WY 82071-2000
Phone: 307-766-3386
Fax: 307-766-6679
Email: geol-geophys@uwyo.edu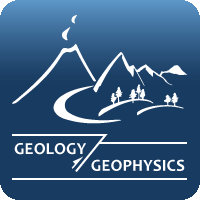 Alumni Profile: Mark Shuster, PhD, 1986
March 25, 2012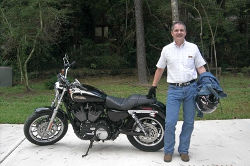 Vice-President Exploration Middle East and North Africa for Shell Exploration and Production International
The first time I came to visit the University of Wyoming (UW) was in May, 1981. I had already signed up to attend graduate school there so I was keen on seeing what it was like. I drove up from Denver and by the time I reached the Colorado-Wyoming border there was three inches of snow on the ground, and by the next morning there was a good foot of snow. I had been living in California so a Laramie "spring" was a new experience for me.
I came to UW that following Fall to pursue a graduate degree in Geology. My plan was to get a Masters, but in my first semester, Jim Steidtmann, now retired from UW, talked me into a PhD after I attended one of his seminars. So I changed my plans and spent the next four-and-a-half years in Laramie. When I left UW I had my degree, a job, a dog, and a fiancé, a fellow UW alumnus who I am sure against her better judgment, married me a year later in Cheyenne and then moved to live with me in Houston, Texas. Twenty-five years later we are still happily married, I still have my degree (as it turns out PhD's don't expire), my job (same company) and a dog (different dog).
My current job is Vice-President, Exploration Middle East and North Africa for Shell Exploration and Production International. I have spent 26 years working for Shell in Research and Exploration, trying, sometimes successfully, sometimes not, to find oil and gas in basins around the world. It has been a great gig. Yes, I learned about rocks and how the Earth works at UW, but just as importantly, I learned how to be collaborative, how to think "big," and fundamentally, how to deliver against my goals. I can't say that it was all fun, the experience stretched me at times, but it provided a great foundation for becoming a professional.
I had great relationships with students and faculty at UW. The environment was such that we could work together, play together and importantly challenge each other to gain different perspectives, and occasionally make connections, which resulted in new ideas and insights. Having experienced the environment of creative collaboration at UW, I think it has made it easier for me to try to replicate this environment in my career. I was also encouraged to pursue many areas of interest as part of my PhD at UW. These ranged from field work to laboratory analysis to computer modeling. This broad foundation has in hindsight helped me to better get the big picture. I am not sure if I could have had the breadth of education and experience elsewhere. I certainly wouldn't have had the world-class geology outside my front door. I was very fortunate. Another aspect at UW was that as graduate students we were provided with lots of opportunities to lead whether it was teaching classes or defining and conducting a research program or co-creating and coordinating a regional symposium.
Ultimately, I felt that I owned my education, which is a great thing to be able to say. The Wyoming ethos of accountability and commitment is really powerful, and has helped shape me professionally and personally. My wife, Sheryl, and I are still well connected to Wyoming and UW through family, friends, and our love of the Wyoming-scene whether it be blizzards in May, rodeos in Laramie, geology of the Wind Rivers or trout fishing in the Absarokas. We are richer people for having had our experiences at UW and all that went with it.
Contact Us
Department of Geology and Geophysics
1000 E. University Ave.
Laramie, WY 82071-2000
Phone: 307-766-3386
Fax: 307-766-6679
Email: geol-geophys@uwyo.edu