Contact Us
Department of Geology and Geophysics
1000 E. University Ave.
Laramie, WY 82071-2000
Phone: 307-766-3386
Fax: 307-766-6679
Email: geol-geophys@uwyo.edu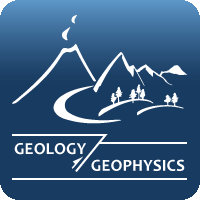 Alumnus Tyler Powers Writes Featured Article in Earth Magazine
September 6, 2012
Alumnus Tyler Powers (BS, 2010) is the featured writer of an article in the October issue of Earth Magazine published by the American Geoscience Institute (AGI). The article, titled "The Bakken Boom and the New Wild West – A Young Geologist's Perspective," is the start of a casual series of articles written by recent geoscience graduates about their early experiences in the workforce. The series is in part a response to some common inquiries that AGI has encountered—students and graduates often wonder what to expect in their job search and what employment will really be like in the geosciences.
To download and read the article in PDF format, click here.
Contact Us
Department of Geology and Geophysics
1000 E. University Ave.
Laramie, WY 82071-2000
Phone: 307-766-3386
Fax: 307-766-6679
Email: geol-geophys@uwyo.edu