Contact Us
Department of Geology and Geophysics
1000 E. University Ave.
Laramie, WY 82071-2000
Phone: 307-766-3386
Fax: 307-766-6679
Email: geol-geophys@uwyo.edu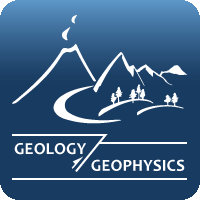 Update on Alumna Lesley (Cunningham) Urasky
January 2, 2012
Alumna Lesley (Cunningham) Urasky (B.S. 1990; M.S. 1993) is currently working as a high school science teacher in Rawlins, Wyo.
Urasky recently spent seven weeks in Antarctica during the 2010–2011 austral summer as a PolarTREC teacher. She accompanied John Stone from the University of Washington and Brenda Hall from the University of Maine's Climate Change Institute. They collected rock samples at three remote, helicopter-supported locations along the Beardmore Glacier in the Transantarctic Mountains.
The research goal of the expedition is to use surface exposure dating to help constrain the timing of retreat of the Beardmore during/since the Last Glacial Maxium (LGM). While there, Lesley submitted online journal entries and maintained a photo album allowing students worldwide to follow her expedition at, www.polartrec.com/expeditions/glacial-history-in-antarctica.
Upon her return, she published an article about her experience titled, "PolarTREC: To Antarctica in the Name of Research and Teaching," in the October, 2011 issue of the National Association of Geoscience Teachers journal In The Trenches.
Last November, Lesley was also chosen as the Wyoming Geological Association's Earth Science Teacher of the Year for 2011.
Contact Us
Department of Geology and Geophysics
1000 E. University Ave.
Laramie, WY 82071-2000
Phone: 307-766-3386
Fax: 307-766-6679
Email: geol-geophys@uwyo.edu