Contact Us
Department of Geology and Geophysics
1000 E. University Ave.
Laramie, WY 82071-2000
Phone: 307-766-3386
Fax: 307-766-6679
Email: geol-geophys@uwyo.edu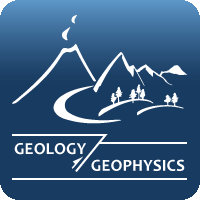 Update on Alumnus James A. Barlow
February 24, 2012
Alumnus James (Jim) A. Barlow, Jr. (M.A. 1950; Ph.D. 1953, Honorary Doctorate 1988) continues to work as a geologist as he gradually retires. His son and daughter and four grandkids currently live in Jackson, Wyo. Barlow shares that, "Wyoming is well-endowed geologically with oil enhanced recovery, natural gas potential to gasoline, coal potential to gasoline—all forms of technology which can contribute to Wyoming's strong present and future financial place in all 50 states."
Contact Us
Department of Geology and Geophysics
1000 E. University Ave.
Laramie, WY 82071-2000
Phone: 307-766-3386
Fax: 307-766-6679
Email: geol-geophys@uwyo.edu