Contact Us
Department of Geology and Geophysics
1000 E. University Ave.
Laramie, WY 82071-2000
Phone: 307-766-3386
Fax: 307-766-6679
Email: geol-geophys@uwyo.edu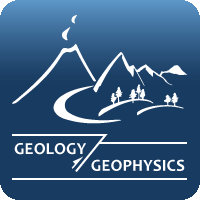 Department Presents Record Number of Papers at Annual AGU Meeting
December 10, 2012
Faculty and students from the University of Wyoming Department of Geology & Geophysics presented a record number of papers at the recent American Geophysical Union (AGU) meeting in San Francisco, Cali. from December 3–7 (http://fallmeeting.agu.org/2012). A total of 56 presentations were given at this year's annual meeting.

Professor Steve Holbrook was recognized as an AGU Fellow during the Honors Ceremony on Wednesday, December 5th.
Five members of the Department were also specifically invited to speak at the meeting, which is the largest worldwide conference in the geophysical sciences with nearly 20,000 Earth & space scientists, educators, students, & policy makers attending. Speakers included the filmmaker James Cameron, who recently just became the first human to reach Earth's deepest abyss alone—and the only one to explore it in depth.



Contact Us
Department of Geology and Geophysics
1000 E. University Ave.
Laramie, WY 82071-2000
Phone: 307-766-3386
Fax: 307-766-6679
Email: geol-geophys@uwyo.edu