Contact Us
Department of Geology and Geophysics
1000 E. University Ave.
Laramie, WY 82071-2000
Phone: 307-766-3386
Fax: 307-766-6679
Email: geol-geophys@uwyo.edu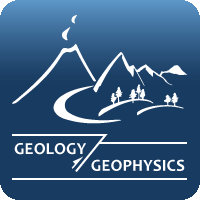 Graduate Student Claire Lukens Receives AGU Research Grant
August 6, 2012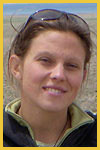 Graduate student (PhD) Claire Lukens recently received an American Geophysical Union (AGU) hydrology section Horton research grant in the amount of $10,000. The grant, which is only given to two recipients a year, will help fund Claire's doctoral research project titled, "Spatial heterogeneity in sediment origins and erosion in steep mountain catchments, as revealed by thermochronometry and cosmogenic nuclides." The grant will also cover costs for her attendance at this fall's annual AGU meeting in San Fransisco, Calif. Lukens is advised by Assistant Professor Clifford Riebe.
Contact Us
Department of Geology and Geophysics
1000 E. University Ave.
Laramie, WY 82071-2000
Phone: 307-766-3386
Fax: 307-766-6679
Email: geol-geophys@uwyo.edu