Contact Us
Department of Geology and Geophysics
1000 E. University Ave.
Laramie, WY 82071-2000
Phone: 307-766-3386
Fax: 307-766-6679
Email: geol-geophys@uwyo.edu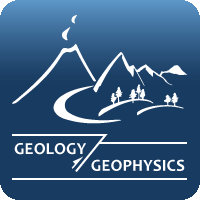 New Consortium to Examine Aspects of Tight Oil Occurrence in Cretaceous Sandstones
December 13, 2012
Under the direction of Erin Campbell-Stone and Brandon McElroy, a new consortium has been formed to examine aspects of tight oil occurrence in Cretaceous sandstones. The initial project is examining the Frontier formation in the Powder River Basin. Three industry contributors are currently participating in the Cretaceous Tight Oil Consortium (KTOC), and the research group is open to other interested parties. With this funding, MS Student Rebekah Rhodes is conducting research on the Wall Creek member of the Frontier Formation, focusing on core and outcrop analysis, as well log interpretation.

For more information, please contact Erin Campbell-Stone or Brandon McElroy.
Contact Us
Department of Geology and Geophysics
1000 E. University Ave.
Laramie, WY 82071-2000
Phone: 307-766-3386
Fax: 307-766-6679
Email: geol-geophys@uwyo.edu