Contact Us
Department of Geology and Geophysics
1000 E. University Ave.
Laramie, WY 82071-2000
Phone: 307-766-3386
Fax: 307-766-6679
Email: geol-geophys@uwyo.edu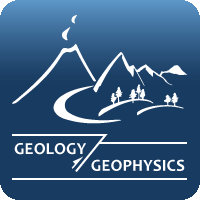 Rocky Mountain Geology Preserves with the CLOCKSS Archive
October 2, 2012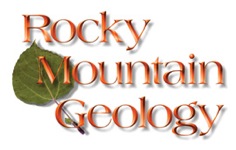 The CLOCKSS Archive is pleased to announce that it has partnered with Rocky Mountain Geology (RMG) to preserve their ejournals in CLOCKSS's geographically and geopolitically distributed network of redundant archive nodes, located at 12 major research libraries around the world. This action provides for content to be freely available to everyone after a "trigger event" and ensures an author's work will be maximally accessible and useful over time.
"We are excited to enter into this partnership with CLOCKSS," says RMG Managing Editor Brendon Orr. "RMG authors—past, current, and future—will be pleased to know that worldwide access to their published research is ensured for generations to come."
CLOCKSS Executive Director Randy S. Kiefer adds, "The CLOCKSS Archive welcomes RMG's ejournals with their coverage of geology and paleontology in the greater Rocky Mountain region. By archiving with CLOCKSS, RMG has ensured that the scholarship in their publications is secured for future generations of scholars. We are grateful, as RMG joins the CLOCKSS Archive, for its generous willingness to preserve its ejournals in a way that secures them for the long-term good of scholars worldwide."
About RMG:
This high-impact, scholarly journal, published by the University of Wyoming, is an important resource for professional earth scientists. The high-quality, refereed articles report original research by top specialists in all aspects of geology and paleontology in the greater Rocky Mountain region. https://geobookstore.uwyo.edu/rmg
About CLOCKSS:
CLOCKSS (Controlled LOCKSS) is a not for profit joint venture between the world's leading scholarly publishers and research libraries whose mission is to build a sustainable, geographically distributed dark archive with which to ensure the long-term survival of Web-based scholarly publications for the benefit of the greater global research community.
http://www.clockss.org/clockss
Contact Us
Department of Geology and Geophysics
1000 E. University Ave.
Laramie, WY 82071-2000
Phone: 307-766-3386
Fax: 307-766-6679
Email: geol-geophys@uwyo.edu