Contact Us
Department of Geology and Geophysics
1000 E. University Ave.
Laramie, WY 82071-2000
Phone: 307-766-3386
Fax: 307-766-6679
Email: geol-geophys@uwyo.edu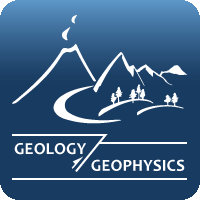 Spring 2012 Issue of Rocky Mountain Geology Published
June 18, 2012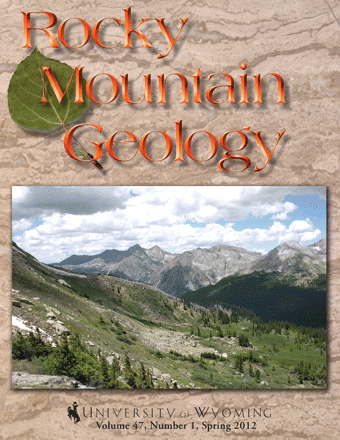 Rocky Mountain Geology Volume 47, Number 1, published by the University of Wyoming, is now printed and ready to order. Volume 47 marks the 50th year of publication for the journal, which was originally published as Contributions to Geology from 1962 to 1998.
In this issue:
Correlating Proterozoic syn-orogenic metasedimentary successions in southwestern Laurentia: new insights from detrital zircon U-Pb geochronology of Paleoproterozoic quartzite and metaconglomerate in central and northern Colorado, U.S.A.

Triassic fossils found stratigraphically above 'Jurassic' eolianites necessitate the revision of lower Mesozoic stratigraphy in Picket Wire Canyonlands, south-central Colorado

South Fork Fault as a gravity slide: its break-away, timing, and emplacement, northwestern Wyoming, U.S.A.

More information about the issue, including purchasing instructions, is available on the journal's website, geobookstore.uwyo.edu/rmg. The issue is also available for download at rmg.geoscienceworld.org.
"This scholarly journal is an important resource for professional earth scientists," says Brendon Orr, managing editor and editorial board member. "The high-quality, refereed articles report original research by top specialists in all aspects of geology and paleontology in the greater Rocky Mountain region."
Other editorial board members are Professor Art Snoke, Emeritus Professor Jay Lillegraven and Managing Editor Brendon Orr.
Contact Us
Department of Geology and Geophysics
1000 E. University Ave.
Laramie, WY 82071-2000
Phone: 307-766-3386
Fax: 307-766-6679
Email: geol-geophys@uwyo.edu